Gift Fresh Fruits and Sweets to India on Mother's Day from UK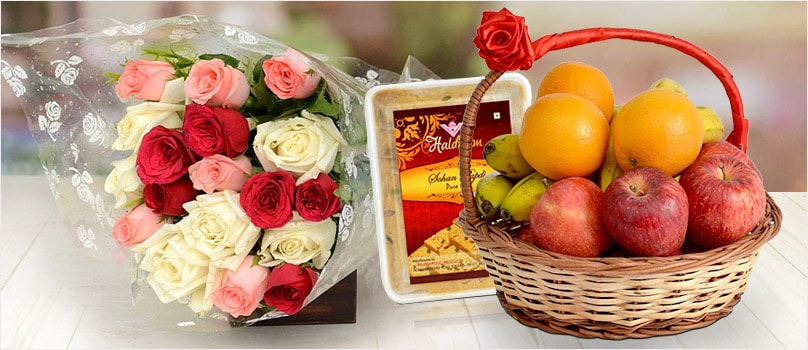 Mother's Day is an important occasion celebrated throughout the world with joy and verve. This occasion celebrates maternal bonds, motherhood and the position of mothers in a society. In UK, Mother's Day celebration is marked with great enjoyment. The occasion is observed on the fourth Sunday in the month of Lent. This day is also known as Mothering Sunday.
In UK, this occasion is celebrated in a special way. Often prayers and various programs are organized to honour mothers. Children surprise their moms by presenting beautiful gifts such as flowers, chocolates, greeting cards and so on. In most of the households, mouth-watering dishes and desserts are prepared for mothers. Therefore, if you are in UK and missing your mom, you can delight her by sending Mother's Day gifts to India online.
There are various online stores that showcase gifts for this special occasion. However, before you place your order you must know whether the online gifting store is reliable or not. If you are searching a proficient e-gifting portal then GiftstoIndia24x7.com will be the perfect one. This online store is assisting the NRIs over a decade in sending gifts to India. Moreover, in this website you will avail wide plethora of gifts for popular occasions and festivals. Thus, for the occasion of Mother's Day, you will get variety of gift items. Send these gifts to India from UK and make the occasion joyful.
The 'Mother's Day Gifts' section come with diverse types of gift articles such as fresh flowers, delicious cakes, tempting chocolates, attractive gift hampers, precious jewelries, exclusive watches and perfumes. If you want to give a tasty and healthy treat to your mom on Mother's Day then you can surprise her by sending fresh fruits and delectable sweets. Your mom will definitely be pleased to receive these gifts.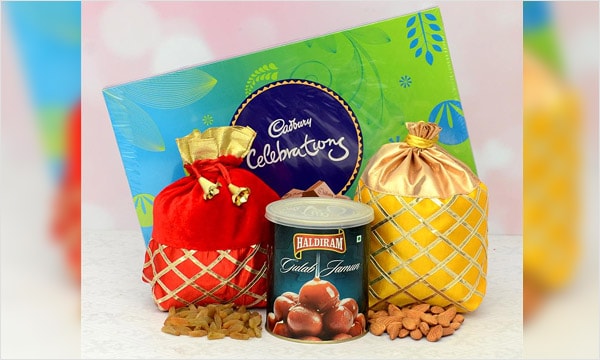 Fruits are the storehouse of nutrients, vitamins and minerals. Having fruits is good for health. Therefore, you can send a basket of assorted fruits to your dear mom on Mother's Day. In the 'Fresh Fruits' section, you will avail juicy fruits such as grapes, pineapple, oranges, sweet limes, bananas, apples and so on. These fruits come in cane baskets. The handle of these baskets are decked with colorful ribbons. Some fruit baskets also include fruit juice bottles. Moreover, before you send these fruit baskets as Mother's Day gifts to India, you must know her taste. If she loves oranges and grapes, you can charm her by sending a basketful of grapes and oranges. Your mom will be delighted to receive these fruit baskets as gifts.
Along with fresh fruits, you can send a box of Indian sweets to your mom. In this online store, you will get mouth-watering Indian sweets such as peda, kaju roll, kaju suraj, badam barfi, kaju barfi and so on. If your mom is a sweet lover you can enthrall her by sending a palatable sweet hamper or thali. These hampers or thalis come with assorted Indian sweets. Tinned sweets such as Rosogolla and Gulab Jamun are also available in this site. Your mom will enjoy having these sweets. You can even opt for sugar free sweets, if she is diabetic.
Therefore, send these gifts to India and convey love and respect to your mom on Mother's Day.