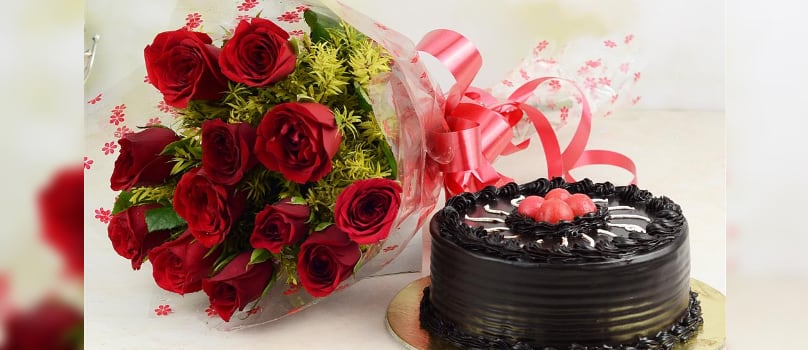 Gifts can speak a thousand words. It has the magical power of melting even the stone-heart. A gift from a dear one who lives miles away in another city or another country, fills up the heart with an inexpressible happiness. Sometimes, gifts come as a sweet surprise and sometimes as a remembrance. Whatever it may be, the role gifts play in our lives is beyond comparison. And when it comes to a special occasion, then we all expect gifts from our near and dear ones. There are innumerable items which can be sent as gifts but a combo of flowers and cakes as gift is truly unparalleled. People across world find this a best option to send flowers and cakes to India as gifts to their loved ones on any special occasion. Global Indians love to send flowers cakes to India on some special days such as on birthdays, weddings and anniversaries.
With the emergence of online gifting companies global citizens opt for reliable option to send gifts to India or any part of the globe. GiftstoIndia24x7.com is such an online gifting mall with an admirable collection of gift items which can be sent to any corner of the country on any given day. This company also offers midnight delivery service. Just imagine, if your exclusive gift for a special person is delivered at the middle of the night at his/her doorstep, how the person will feel? Nothing can buy that amazed and spellbound expression on that face. These exclusive offers and services are for those people who are living far away from India leaving their friends and family here. For those lonely hearts it means a lot to send a special gift to India on a special occasion or in festive seasons. And nothing can be more special than flowers and cakes as gifts to India.
Combination of the delectable taste of mouth-watering cakes and elegance of flowers makes an occasion even more special. Enthrall your dear ones by sending exclusive arrangements of flowers and cakes from the huge collection offered by GiftstoIndia24x7.com. The mind-blowing assortments of delicious chocolate cake or black-forest cake paired with a exclusive basket of 100 red roses is sure to win the heart and thus, will make it yours forever. A variety of flowers and cakes are brought to you which you can send as gifts to India for your near and dear ones. A bouquet of yellow carnations coupled with 2 tier five star chocolate cake and surprise your beloved with this special treat. Send flowers to India paired with exotic flower arrangements and make the day for your close ones.
Apart from these flowers and cakes combos, one can also send gifts to India from US from the vast collection of gifts offered at GiftstoIndia24x7.com. From chocolates to perfumes, from jewelleries to home decor or crockery items, from mobiles to dry fruits to India or sweets, anything that comes your mind is available here. Pick the choicest one and send it as your gift to India. Make the moments truly special for your friends and family out there who miss you day and night. A simple gift from you brightens up the day for them. So, let the gifts speak for your love. Express those deepest feelings wrapped with the gifts.