Cook mouth-watering delicacies for your father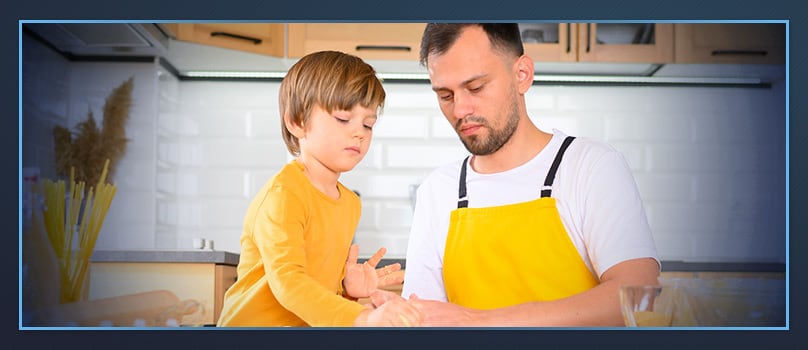 Father's Day is a special day completely dedicated to fathers. This day is celebrated in most part of the world. So, if you are missing your father on such grand occasion then you can send gifts to India. GiftstoIndia24x7.com is a mega online portal. Here you can avail wide array of gift articles and hampers for your dear father. Apart from sending Father's Day gifts, you can also cook some special dishes to make the celebration splendid. Here are some dishes that you can prepare on Father's Day 2012. If you are wondering when is Father's day 2012, then please note that Father's Day will be celebrated on 17th June this year.
n the morning, you can surprise your father by cooking delicious foods. For breakfast, you can prepare chocolate cup cakes and serve them with hot coffee or tea. In the following the recipe for making chocolate cup cake is mentioned.
Chocolate Cup Cakes( egg less)
Ingredients:
Butter
Sugar
Flour
2 tablespoons of Baking Powder
2 tablespoons of cocoa powder
1 tablespoon of vanilla extract
Methods:
In a bowl mix all the ingredients with the help of electric mixer.
Pour the mixture in a cup cake pan, with cup cake papers.
Put it in the cake oven for about 45 to 50 minutes
Allow it to cool for a few minutes .
Decorate the cup cakes with chocolate chips.

Along with this tasty breakfast, you can also send gifts to India for your father.

In addition, you can also prepare some special dishes such as peas kachori and dal makhani.
Peas Kachori
Ingredients:
Flour 1cup
Chilly powder - 1 tablespoon
Coriander leaves to taste
Lemon Juice 1 tablespoon
Oil to fry
Peas 1/2 cup
Salt
Methods:
First prepare the the peas paste by boiling the peas, followed by mashing it.
Pour water in flour and make a dough.
Add chopped coriander leaves in the mashed peas, salt chilly powder, lemon juice, garam masala, salt and mix well.
Take flour in small quantity and shape it into a cup.
Put the peas mixture into this, close it.
Make small rotis.
Heat oil in a pan or in low flame and fry the rotis.

This delicious dish will be perfect a gift to India for your dad.
Dal Makhani
Ingredients:
1 cup whole urad daal
1tablespoon Rajma
1 onion finely chopped
1 tomato finely chopped
Chopped Ginger
2-3 chopped green chilies
chopped coriander leaves
Garlic paste
1/2 cup curd
1/2 cup fresh stirred cream
2 tablespoon butter
1tablespoon cumin seeds
1/2 tablespoon turmeric powder
1/2 tablespoon Garam masala
Red chili powder to taste
1/2 tablespoon coriander powder
Salt to taste
Methods
Soak Rajma in water for sometime.
In a pressure cooker steam the Rajma and Urad dall till it becomes tender. Mash and boil again for 15-20 minutes. Add curd and cream to the mashed ingredients.
Now in kadhai heat oil, add cumin seeds and garlic paste, cook till it turns light brown. Add onions and fry till golden brown.
Now add ginger, green chilies and tomatoes and cook till they turns soft.
Now add turmeric powder, chili powder, dhania powder & salt and cook again for sometime.
Add daal and stir on medium flame. As soon as it starts boiling remove from the gas.
Sprinkle garam masala powder and garnish daal makhni with coriander and add butter.
Serve dal makhani with peas kachori.

After having these foods, you can prepare lemon juice that will help in speedy digestion.
In GiftstoIndia24x7.com, you can avail exclusive gifts that you can send as Father's Day gift to India. Our reliable delivery service will definitely help you to send gifts to India from US. So make the occasion memorable as well as joyful with these mouth-watering dishes and gifts.