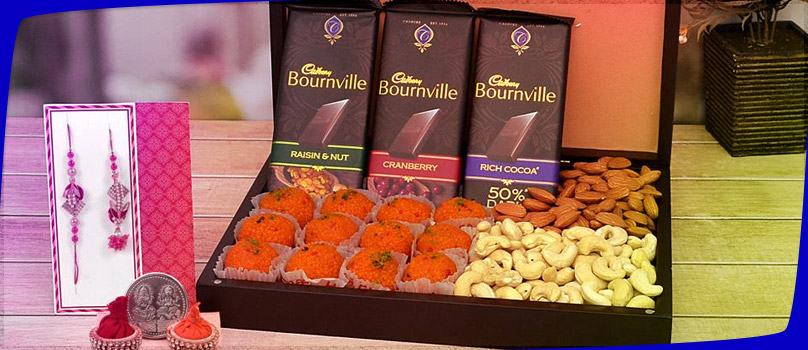 Festivals always hold a place of major importance in the socio-cultural scenario of India. Being the home to a multi-ethnic and multi-religious society, the country as a whole celebrates every festival with full gusto. It is this unified celebration of an occasion that marks the national integrity of the country. The whole of India has started to prepare for another festive celebration. This time it is Rakhi, or Raksha Bandhan as it is called in some parts of the country. The day celebrates the most sacred relation of human bonding; a bonding that exists in between a brother and a sister. Sisters start the day with the ritual of tying colourful Rakhis on their brothers' wrist and pray for their well being. This ritual of tying this sacred bond of protection is not only limited to a bother and sister relationship. But girls also tie Rakhis to their sisters-in-law, which are commonly known as Lumbas in India. The day is celebrated with full gung-ho. Every Indian household completes the day with fun, frolic and feasting. What makes the day more joyous and memorable is the exchange of Rakhi gifts in between siblings.
Gifts always fuel the enjoyment in an occasion. But, the rampant careerism of the modern world has led many of us to stay abroad, bereft of friends and family. Here the boon of internet come in play. With the recent technological advancements, now it is just a matter of ease to stay connected with near and dear ones on any occasion. With just a few clicks of the mouse you can send gifts to your family back in India on events like Rakhi. This online shopping has truly made our lives easier. GiftstoIndia24x7.com is one such site which enables global Indians to send Rakhi to India on this auspicious day. It is for over a decade now that we are in this business of connecting hearts throughout the globe. Eying on the upcoming event of Rakhi we have introduced a vast array of Rakhi gifts to be sent to India to your loved ones.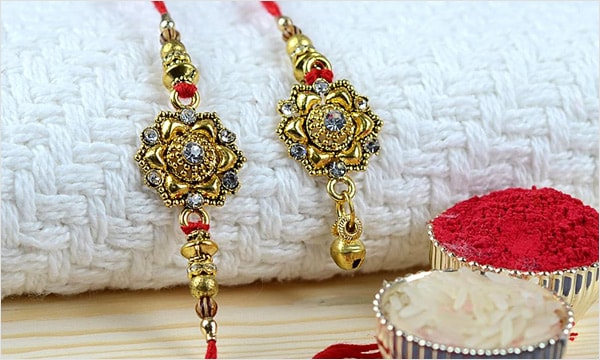 While talking about gifts we cannot ignore the popularity of a Gift Hamper in the modern gifting scenario. A gift hamper, being a conglomeration of gifts, enables one to send different gifts packed with a single charge. It is perhaps for this reason only sending gift hampers to mark an occasion has been the talk of the day. Keeping this trend in view, GiftstoIndia24x7.com is proud to offer an exclusive collection of gift hampers. So, on this Rakhi surprise your Bhaiya and Bhabhi with our exclusive range of Rakhi Hampers. Some of our vast arrangement of Bhaiya-Bhabhi Gift Hampers include gift vouchers from Pantaloons and Dominos packed with mixed dry fruits. While some contains gerberas, chocolate cake and mixed dry fruits. Then there are hampers containing sweets alongwith fruits or a combo of sweets and flowers. All these gift hampers as your Rakhi gifts to India are sure to impress your Bhaiya and bhabhi back at home.
Gift hampers including Loving Treat to Love & Regards, from Sugary Feelings to Graces, from Cash N Kind to Stunning Double and many more adorn this section that is sure to convey your message of love and respect for your bhaiya and bhabhi and and will be a sure shot treasure for their entire lifetime. The vast network of our presence all throughout India enables us to reach every doorstep. If you are sending Rakhi gifts to India through us be sure to experience the joy of hassle-free shopping. With our dedicated service and promptness in delivery we have touched a million hearts. Moreover, with our dedicated customer support you will be always aware of the status of your gift. So, hurry up to send Rakhi to India through us and we promise you to deliver your gift nicely packed with your emotions and well-wishes.