Wish "Happy Mother's day" with exclusive mother's day hampers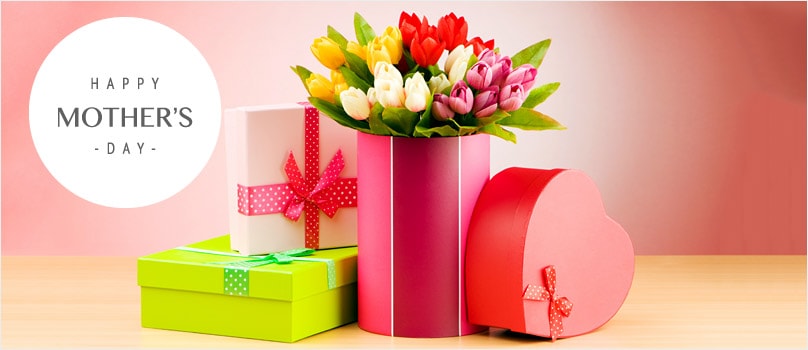 Mother's day is an important occasion celebrated by the people world-over. It is an occasion to thank one's mother for all the pains and hardships she undertook to raise her child. A mother's role is unparalleled in bring up her child. The role of introducing the world to the child. A child sees the world through the eyes of his/her mother. The child knows that the mother is always there for him/her and the child can always run back into the safe arms of his/her mother. We grew up under the watchful eyes of our mothers to become what we are. Our mothers were always there when we needed help and also when we needed to share our happiness and grief. GiftstoIndia24x7.com is a pioneer Indian gifting company that helps people from all around the world send gifts to India to their mothers in India on the eve of Mother's day. The gifts will be delivered to 500+ destinations in India and so making our mothers happy is so much easier now.
Mother's day originated in the United States of America where it is a public holiday. The occasion was thought up by Anna Jarvis who carried out a huge campaign throughout the country in order to get it passed as a public holiday by the then president Woodrow Wilson. She was very accurate in the day the occasion when it will be celebrated. She wanted the celebrations to be carried out on the second Sunday in May. Many people from all around the world celebrate this day as a family day. The day starts with the children preparing a cake for the woman of the house and in a way giving her a day off. Then, it is a fun day with the family going for picnics and having a gala time. Those staying outside India can now surprise their mothers on the eve of Mother's day by sending exclusive Mother's Day gifts to India through our site.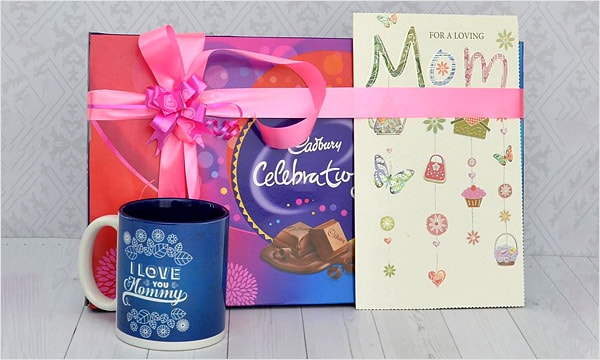 With the advent of the new century, many new developments have taken place. Globalisation has made many multi-national companies set up their bases in India. This has empowered many individuals to leave for the foreign shores for better career-prospects. They are staying in the foreign land for months on end and are missing out on important family occasions. They want to make their mothers feel special on the eve of Mother's day. We have a wide range of Gifts which you can send to your mother in India. There are perfumes, jewelleries, sarees, sweets and a whole lot of items which you can send to your mother in India. But if you are not sure as what to gift to your mother in particular, you can now send exclusive Mother's day gift hampers. These hampers have been exclusively crafted for mother's day festivities. The gift hampers have all the items that your mother will definitely cherish on the eve of Mother's day. In addition to that, one can also send Serenades that are string of alluring gifts for mother. Making our mothers feel proud is what we want. Sending her exclusive Gift hampers will surely make her love you all the more.
When you send gifts to India through us, you can be rest assured that your gifts will reach your loved ones bang on-time.Making your loved ones happy is so much easier with just a click. We are a top Indian gifting portal committed to serving you. Our 24x7 customer support keeps you updated with the delivery status of your gifts. We have already catered to over a million customers around the world and we cherish them. Thus send mothers day gifts to India through this trusted e-gifting portal that to your mother through us, and make this Mother's Day special.