Celebrate mothers day with exclusive gifts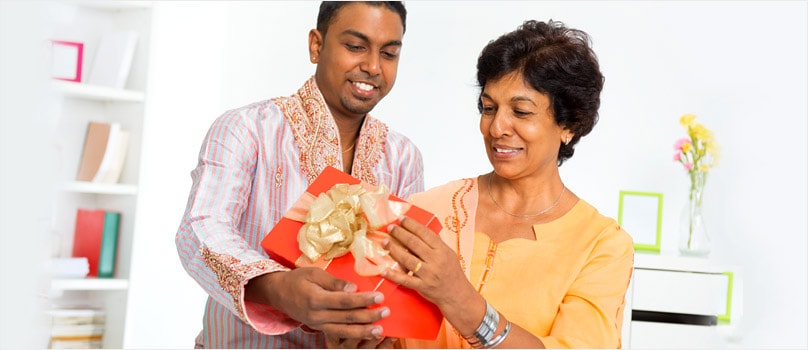 The sweetest sounds to mortals given
Are heard in Mother, Home, and Heaven. ~William Goldsmith Brown
The best creation of God on this earth is Mother. She is the woman who takes lots of pain to provide her child with everything that her baby can wish for. Mother's day is the time to honor that most loving and caring power who is the soul reason behind every success of ours. It is that special woman who has made us what we are today. Her contribution in our life is undeniable. We owe our lives to that woman. So, this is the day to salute that gentle pure heart with loads of gifts. Shower your mom with lots of love, care and warmth by sending gifts to India on Mother's day. It is the time to say her that how much she means to you. And gifts always play the magical role of conveying emotions and gratitude without uttering a single word. Send gifts to India on Mother's day and let her know that you still consider her as the first special woman in your life.
Gifts can say a thousand words. Mother's day gifts to India convey just one single thought that she still means the world to you. Though the best gift for a mom is spending good time with her children and having a heart to heart talk to them, it is not always possible due to the changing time and scenario. Online gifting portals are emerging to cater to the gifting demands of those Indians who live miles away from their homeland. On various occasion they try and connect to their roots by sending gifts to their friends and family living there. Gifts are the best alternate way to vent those emotions which are still unexpressed.
GiftstoIndia24x7.com is one such online gifting company which offers an admirable collection of gifts which can be sent as Mother's day gifts to India for your dear mom. Browse through its vast collection of gifts for Mother's day and send it as your gift to India on this particular day to that most special woman. Pay gratitude to her by sending exclusive items from the extraordinary store of Mother's day gifts offered at this site. From mother's day gift hampers to India to exclusive gift vouchers, from spiritual puja items to expensive jewelleries, this company offers everything that can match the beautiful persona of your mother. You can also surprise your mom by sending her wonderful serenades starting few days before the particular day. Your gift to India on Mother's day will bring that thousand watt smile on her face which has the power to brighten up your life with its gentle soothing touch.
Your mom deserves the best from you. The exclusive collection of gifts to India for mothers day which includes sarees or cosmetics or even mouth-watering sweets are just perfect for her. Express your love by sending these lovely gifts on Mother's day. Show how much you care for her by sending delicious dry fruits or fresh seasonal fruits to India to your mother. Convey your gratefulness through your special gifts. Send gifts to India this Mother's day through GiftstoIndia24x7.com and celebrate this day with exceptional fervor.