Where to get Exclusive Gifting Experience?
Sending online gifts on any occasion or event can be quite easy through various online gifting portals like GiftstoIndia24x7.com. Due to the fast pace of the modern life, it is becoming very hard to allot some time to select and purchase gifting items from retail stores. Another impediment to this process arises if you have to send such gifts to another country, like India. Thus, opting for online gifts is a brilliant idea especially if you want to send gifts to India from USA and also other countries. This reliable online gift store can send exclusive gifts of your choice for your dear ones in any part of India. Here there are also several special services that can be availed for all festivals and special days.

Among the many gifting options available anywhere, a combo of flowers and cakes is the ultimate prized possession. In this regard, it is useful to note that there are myriads of such wonderful cakes and flowers combinations. They are available in many colours, flavours and fragrances while sometimes containing other gifts as well. Personalized gifts are very memorable gifting options and they are also considered to be quite special. There are different types of personalized gifts showcased on online gifting portals like this one that can be sent anytime. These include many choice options like caricature gifts, mugs for kids and adults, photo rocks and many others.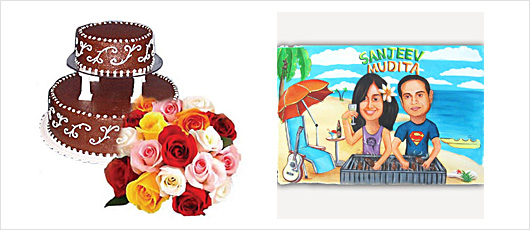 Many other exciting gifting options are available that can be used for sending gifts to India from US as well as other countries. They include various delectable goodies like chocolates, dry fruits, sweets and other such tasty treats. A number of non perishable decorative and useful items can also be found like home decor gifts, apparels and kitchenware. There are special sections for different festivals and occasions during which sending gifts to India is a common trend. Events like birthdays, anniversaries, Durga Puja and Eid are times which cannot be thought of without gifts.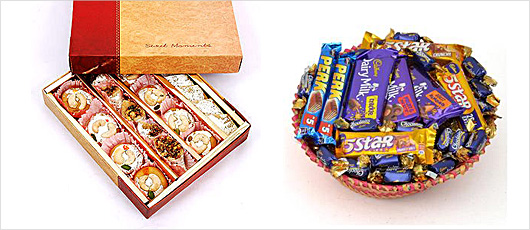 Special services like express delivery can also be opted for if you are late in sending gift items. In such an occasion, your gifts will be sent on the same day as you order the items from this particular section. Gifts like flowers, fruits and chocolates can be sent to all major cities of India in this particular case. Another attractive option is the midnight delivery system that can add a lot of surprise to special occasions. Here, if you place the order well in advance then you can have the gifts hand delivered in the middle of the night. This sweet surprise is a very unique chance of expressing your love through wonderful gifting options.

While talking about the exclusive gifting opportunities that are available online, Mr. Amit Desai, the CEO of this organisation, states that, "Various innovative gifting items are now available online and sending them to countries like India is quite easy. GiftstoIndia24x7.com deals with a variety of such gift ideas and uncommon options that are quite attractive."