Durga Puja Celebration In Ahmedabad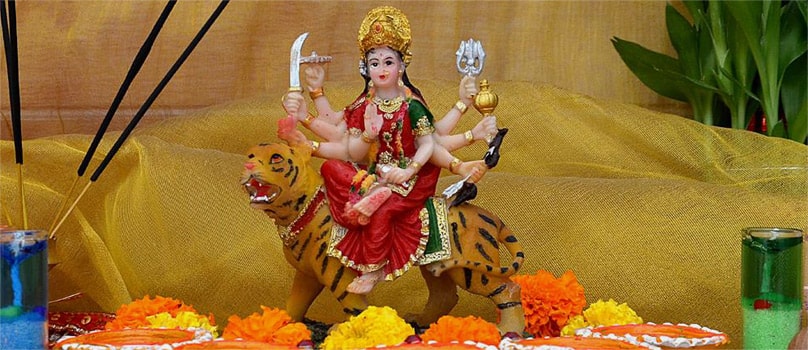 Durga Puja celebrations are underway and as it finds it's way into the heart of every Bengali, the festive season and spirit becomes infectious into the heart of every citizen in India. Ahmedabad is one such city which celebrates both Durga Puja and Navratri with equal fervour and aplomb. Apart from nine nights of Raas Garba and Dandiya Durga Puja is celebrated with much enthusiasm by the Bengali Community of Ahmedabad. Mandaps are set up at various places. Various cultural programmes ranging from dance dramas, bengali songs and many other are scheduled during the entire period of festivities.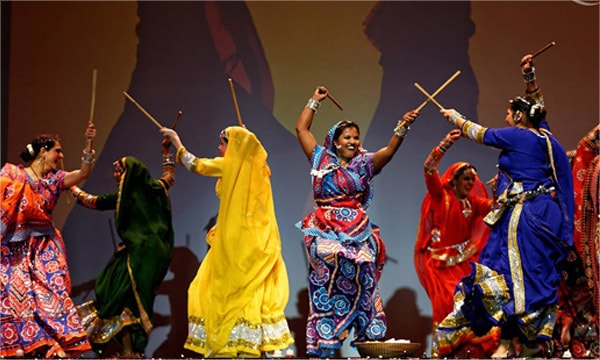 is the most awaited and celebrated festival in Gujarat and India. It is a 9 days festival of worshipping Maa Durga and enjoying Garba and Dandiya. Gujarati people of every village, city and town go crazy during the celebrations. During the 9 days of Navratri festival every people of Ahmedabad is playing Garba Dandiya wearing colourful Chaniya Choli.
Gujarat is the only state which erupts into a 9-day dance festival, perhaps the longest in the world. Each night, in Ahmedabad and all over the state, people gather in open spaces to celebrate feminine divinity, referred to as Shakti. The dance form known as ras garba, comes from Lord Krishna's worship rather than Goddess worship, from the Gopi culture of Saurashtra and Kutchh. Stories of relationships between Krishna and the Gopis, and their emotions, also often make their way into the ras garba music.
Each night the village or urban neighborhood gathers to perform a puja to one of the nine forms of Goddess. The nine nights are also broken up into sections of three; the first is for Durga, the goddess who destroyed an evil force represented by the demon Mahishasura, and who destroys human impurities; the second is for Lakshmi, the goddess of prosperity; the third is for Saraswati, the goddess of wisdom and art. It is a time to celebrate fertility and the monsoon harvest, represented by a mound of fresh soil in which grains are sown. Also people send various gifts to India to their loved ones with the help of this reliable online shopping portal.
Nevertheless, the focal point of every garba circle is the small Goddess shrine erected by each community to mark the beginning of the festival. The shrine includes a garbo, an earthenware pot, in which a betel nut, coconut and silver coin are placed. The traditional dance steps are simple, though over the years people have experimented with the dance forms and have fused it with modern dance steps. Alongwith Garba, Dandiya is also a very popular dance form amongst Gujaratis. It is danced in a gyrating form with wooden sticks.
Religion and tradition aside, a Garba circle can take a surprising spiritual power. Women often give up certain eatables during these nights, which can be quite a purifying experience, if done right. Many of the songs begin slow and gradually speed up, sending the dancers into a trance, especially when the music and dance is in its rawest form. When you come to a garba, wherever in Ahmedabad you may find yourself for Navratri, imagine this: A circle, or concentric circles, moving around the central representation of a universal creative force, the Mother Goddess unleashed.
So this Durga Puja indulge and pamper your loved ones and send online gifts to India to them. Include chocolates, dry fruits, sweets and other goodies as your gifts. With the help of this trusted online shopping portal you can choose as many wonderful gifts as you like and rest be assured that they get delivered on time.