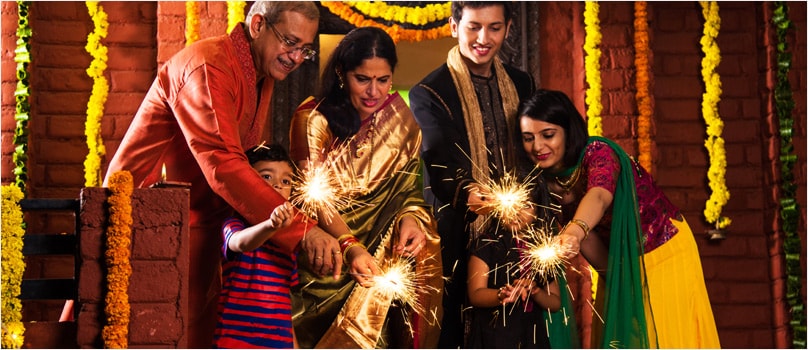 The festival of lights, Diwali, is a grand occasion that is celebrated all over India by each and every person. It is celebrated on the amavasya of the Hindu lunisolar month of Kartik and the entire festival takes place over a period of five days. Deepavali takes place on the third day while the festive season starts with Dhanteras and ends with Bhai Dooj. Sending gifts on this occasion is a very common ritual and various gifts to India online are sent from all over the world. India is a very diverse country and this is mainly seen in the celebration of the many festivals. Though Diwali is observed all over the country, the different rituals vary from region to region. We will now look into the various interesting ways in which the festival of Deepavali is celebrated in the southern part of India.

South India Celebrates Diwali

The Diwali celebration in southern India is observed on the chaturdashi and not the amavasya. This means that they celebrate the festival a day before the rest of India celebrates this occasion. A ritualistic cleaning of the individual's house, especially the kitchen, is performed on the eve of Diwali. Kolams, like rangolis, are also drawn all over the house along with the lighting of diyas and flower decorations. It is customary to wear new clothes and eat delicious sweets which have been especially kept for this occasion. Another important custom is the Thalai Deepavali that is a special event for newly wed couples. They spend the day in the bride's maternal home where they are joined by the groom's family and a lot of festivities take place.
If you are staying in another country and are away from your friends and relatives in South India then you must be missing them. However, you can still make this a very memorable occasion through exclusive Diwali gifts to India ideas. This online gift store deals with many such gifting options for this auspicious occasion that can be sent to India.

Diwali Gifts

You can send various Diwali essentials from this online gifting portal where you will find many options. The Beautiful Candle Stand is a set of three Diwali candles in golden coloured kalash decoratives. There are Diwali mugs available on this gifting site that also contain various personalized items. The Personalized Black Colored Diwali Mug has a beautiful message for this festival and it can also be personalised. Diwali thalis can also be sent for your loved ones that contain various delectable items in thalis. The Delectables in a Decorated Golden Tray is a Diwali sweets thali that comes in a handmade golden thali with four different kinds of sweets.
These as well as many other wonderful gift ideas have been showcased here for the occasion of Diwali. Celebrating it with the charming rituals of the southern part of India can truly make you very happy. You can also look into the various other gifting options that have been assembled on this online gift store.