Diwali Celebration in Rural India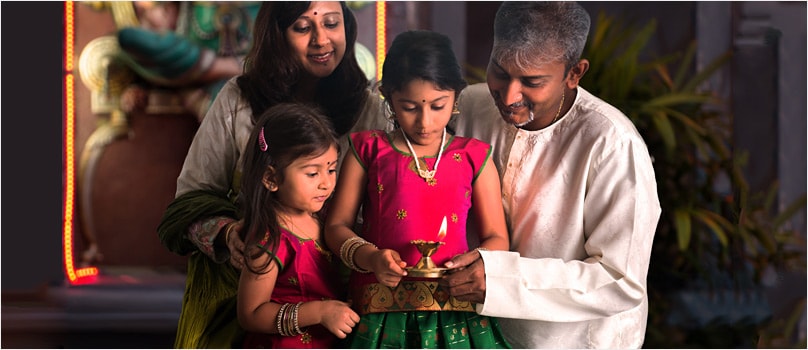 India has a rich cultural heritage and this comes very much to the forefront in the rural areas of the country. This is because the people living in the villages are more in touch with their roots and hence they know more about the traditions and customs of each and every festival. Therefore, an important festival like Diwali has a very big celebration in these areas with several interesting rituals that are not known or not followed by those living in the cities. The tradition of sending gifts on the occasion of Deepavali is a very common one all over India. Various Diwali gift ideas are available for this occasion that are exchanged among friends and family. We will now look into the various ways in which Diwali is celebrated in the rural parts of India.

Rural India Celebrates Diwali

For the rural region, Diwali celebration is not just a day dedicated to burning crackers and wearing new clothes. Diwali is mainly a harvest festival here as it is the end of the kharif harvest season and the farmers have a filled larder at this time. They use rangoli, kolam and alpana to create the footsteps of the Goddess Lakshmi outside their homes along with other designs. Both Goddess Lakshmi as well as Lord Ganesha are worshipped on this day for granting a good crop. The evening decorations mostly include earthen lamps or diyas that are placed all around the house. No electric lights are used for the beautifying of the house and people spend the evening by visiting each other's houses and exchanging sweets.
If you have to stay away from your loved ones in rural India during Diwali then this day can become a very gloomy occasion for you. But you can still surprise them by sending gifts to India from US or any other part of the world. This online gift store has a vast collection of gifting options for the festival of Diwali that can be sent to India.

Diwali Gifts

Corporate Diwali gifts of various types are available that you can gift to your colleagues at work on Diwali. 250gm Handmade Chocolates in a Box consists of a golden coloured box filled with handmade chocolates. There are also attractive Diwali hampers showcased on this online gifting portal that contain many gifts. The Sumptuous Diwali Hamper is an all in one hamper comprised of chocolates, sweets, biscuits and other Diwali special goodies.
You can send exclusive showpieces for your dear ones by choosing many wonderful items from here. The Galloping Horse Lamp Show Piece is made of bone China in the form of a bronze coloured horse with an electric lamp. A variety of Diwali essentials have been presented on this gifting site that can come in handy on this festival. The Elegant Diwali Hamper is a Diwali coins and idols gift that comes with idols, coins and other items.
Surprise your friends and relatives in the rural regions of India with these innovative and attractive gift items. These wonderful gifting options can be easily sent to anywhere in India for your loved ones through this online gift store. You can also get different types of other gifts here that can be used for other occasions and events.