Different Festivals Celebrated on Rakhi Day in India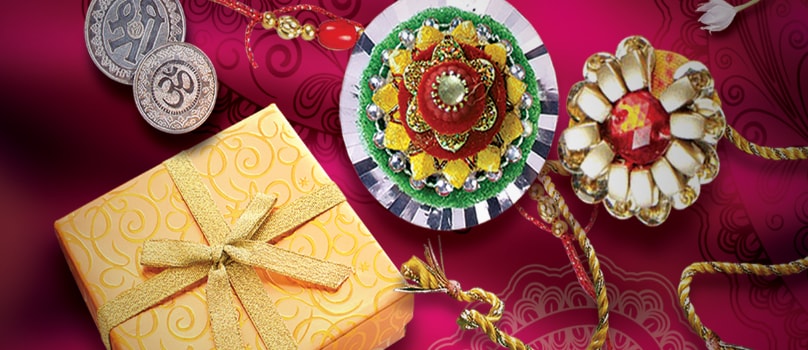 Raksha Bandhan also known as Rakhi is an extremely important festival celebrated in the Hindu households. It is observed on the Purnima (full moon day) of the month of Shravan (mid-July to mid-August). Due to its occurrence in this month, this day is also known as Shravani Purnima. The rituals of this auspicious festival includes sisters tying a Rakhi (holy thread) on the wrist of their brothers and pray for them. The brothers in return gift their sister with a little something and a promise to be there for them always. India 'being the diverse country it is' has quite a number of names and ways of celebrating this festival. Read on to see if you came across any of them before.
Gamha Purnima (Odisha)

People in Odisha observe this full moon day as Gamha Purnima. It is believed that on this day, the elder brother of Lord Krishna, Balarama, was born. To commemorate his birth, the people of Odisha and especially Paralakhemundi, perform the Gamha-Diyan (Gamha Jump) over a Gamha (platform) that is made out of bricks, grass and mud.

Narali Purnima (Gujarat, Maharashtra and Goa)

The word Narali Purnima comes from the word Naryal, or coconut in Hindi. It is also known as the Coconut Day and celebrated extensively in the Konkani coastal areas of India. The rituals involve offering prayers to Lord Varuna for an individual's safety at sea. The states of Gujarat, Maharashtra, Kerala and Goa observes this festival as they have a large population of fishermen residing in them.

Kajari Purnima (Madhya Pradesh, Chattisgarh, Jharkhand and Bihar)

Central Indian states of Madhya Pradesh, Chattisgarh, Jharkhand and Bihar celebrates this festival. It is observed by women who have mothered a son. The rituals are performed for the well being of the male child of the family. Kajari Purnima also marks the beginning of the sowing season for barley and wheat.

Jandhyam Purnima (Uttarakhand)

People of the beautiful HImalayan state of Uttarakhand celebrate the Rakhi Purnima as Jandhyam Purnima. On this day the Bramhins of this region wear a new janeu (sacred thread) and dispose off the old one.

Jhulan Purnima (West Bengal)

Jhulan Purnima is a popular festival of West Bengal. On this day the idols of Lord Krishna and his consort Radha is worshipped. The idols are placed on a decorated swing while the rituals are performed. It is the third biggest occasion for the followers of Lord Krishna after following Holi and Janmashtami.

Pavitropana (Gujarat)

The Gujaratis celebrate this occasion as Pavitropana. It is dedicated to the worship of Lord Shiva. On this day, Shivlings in temples all over the state are bathed with water and milk while prayers of forgiveness are chanted in unison.
Celebrations on the day of Raksha Bandhan is carried out in most parts of India in a variety of contexts and in various ways. With so many events lined up in a day people staying away from home could have a hard time not missing their loved ones on this day. They can send gifts to their friends and family to let them know how much they love them. GiftstoIndia24x7.com has the most attractive gifts for all relations and occasions. They also provide a prompt delivery service with exclusive facilities like same day delivery and midnight delivery in India promising to make this special day even more memorable for one and all.