Rakhi Celebration in Different Names in Different Parts of India
The celebration of Raksha Bandhan is carried out all over India and it has now spread all over the world. There are a variety of gifting options available online that can be used to celebrate Rakhi India. This online Rakhi store focusses on a variety of interesting Rakhi gifts that you can send to India. Though Raksha Bandhan is mostly observed as the celebration of sibling love, there are other aspects to this festival as well. Apart from sending online Rakhis, different regions of India celebrate Rakhi in a completely different manner. The name of the occasion also varies in different parts of India and we are now going to deal with only a few of them.

The state of Odisha annually celebrates the festival of Raksha Bandhan as Gamha Purnima. This is the day of cow worship which is done with a lot of enthusiasm and dishes like pitha are made. Narali Purnima is celebrated in the coasts of Gujarat, Maharashtra as well as the state of Goa. Coconuts are offered to the Sea God Varuna and prayers are said for a good season in fishing.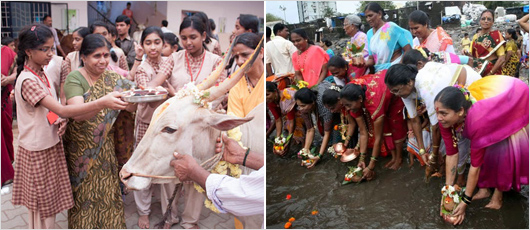 The festival of Kajari Purnima is observed on this occasion by the residents of Madhya Pradesh, Chhattisgarh, Jharkhand and Bihar. A new season in agriculture begins during this time and that is what is celebrated on this day by sowing new seeds. People in the hilly regions of Uttarakhand celebrate Shravani Purnima or Jandhyam Purnima. This is the day for men belonging to the Brahmin caste to change the sacred threads that they always wear.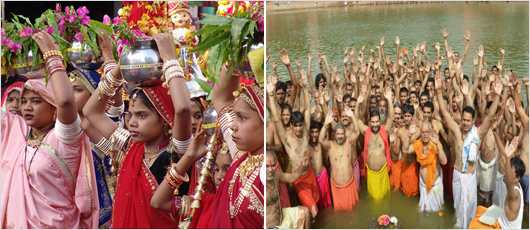 Jhulan Purnima is celebrated in Bengal during this event and the deities Radha Krishna are worshipped. Idols of these holy figures are placed on a swing that is decorated heavily with flowers and other natural items. The Gujaratis celebrate this occasion as Pavitropana that is dedicated to the worship of Lord Shiva. Shiv Lings all over the state are bathed with water and milk while prayers of forgiveness are uttered.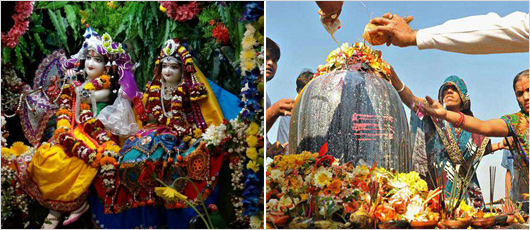 You can send gifts for bhaiya bhabhi on the occasion of Raksha Bandhan for your brother and sister-in-law. The Box Of Yummy Chocolates with Rakhi is a gift hamper for bhaiya bhabhi consisting of chocolates as well as Rakhi and Lumba. There are also gifts for kids available on this online Rakhi portal that can be sent for the little ones in India. The Special Certificate for Brother is a personalised gift for kids that is in the form of a certificate for brother.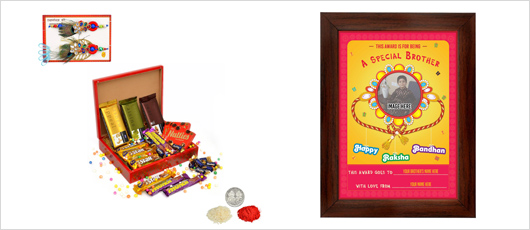 In whichever manner you celebrate Raksha Bandhan, it will still remain the auspicious festival it actually is. However, if you are missing it due to your absence then you can send Rakhi to India from USA. We can surely help you in this process as this Rakhi site deals with many Rakhi gifts and also Rakhi threads.