Delight Your Mom With Classy Diamond Jewellery On Mother's Day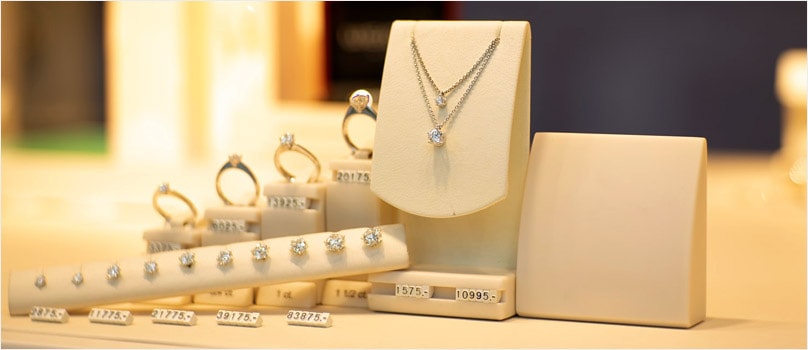 Mother's Day is your chance to do something extra special for your beloved mom who thinks about your welfare all the time. If you are unable to be with her on this exceptional event then all you can do is send gifts for her. It will be more beneficial and convenient for you if you choose your gifts for her online instead of having a tedious experience at markets and stores. There are a lot of unique Mother's Day gifts to India on this very useful and helpful online gift store. Many attractive and innovative gifts for mom are available here that will surely delight her on this special day. Among these, fabulous and exotic jewellery are available here that will be loved by her as gifts on this occasion. Diamond jewellery in various forms will make a very fascinating gift for this auspicious event.
Diamond Earrings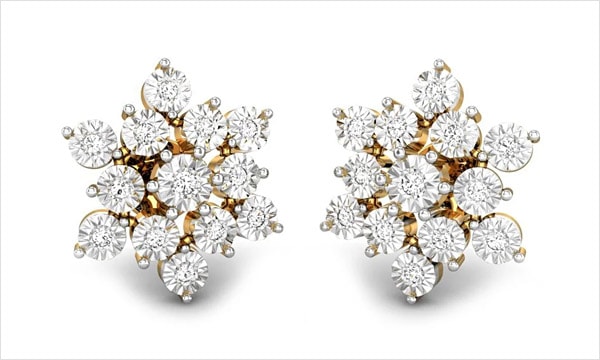 Earrings that are studded with diamonds can make a very attractive gift for this special occasion. These can be worn on special occasions like parties and weddings and they will go quite well with modern as well as ethnic wear. The Angel Of My Heart Diamond Earrings are heart shaped and quite an apt gift for this glorious event. The centrepiece of these pieces of jewellery is a deep blue heart shaped sapphire stone that makes it look quite regal. The outer heart of this ornament is studded with a number of diamonds that are single cut round in shape. The Significant Ruby Diamond Earrings have a very unique shape and will be loved by your mom. The earrings have a very elaborate and artistic design and have two beautiful stones studded on them. There is a deep red ruby which is the main attraction of this jewellery and also a smaller diamond which is round in shape.
Diamond Pendant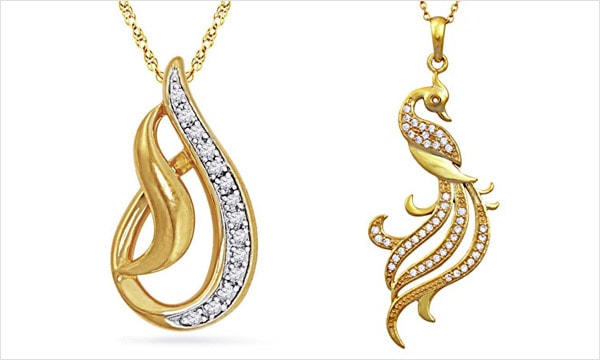 Diamond pendants are very much in demand and will look quite on your dear mother when she wears them. These pendants come in distinctive shapes and designs and they in themselves can grace any occasion. The Special Diamond Pendant is in a pretty heart shape with a very remarkable pattern on it. The golden coloured sleek shaped heart has been divided in the middle by a golden coloured curved line. The pendant is studded with a single round shaped diamond that acts as a centrepiece which makes it look even more elegant. The Diamond Pendant is in a zigzag roundish design that can be worn as a single piece to parties and social events. This beautiful piece of jewellery is very stylish and sleek being golden in colour with four diamonds studded in the middle part. These pretty diamonds are quite small and round in shape giving this ornament a very classy look.
Diamond Ring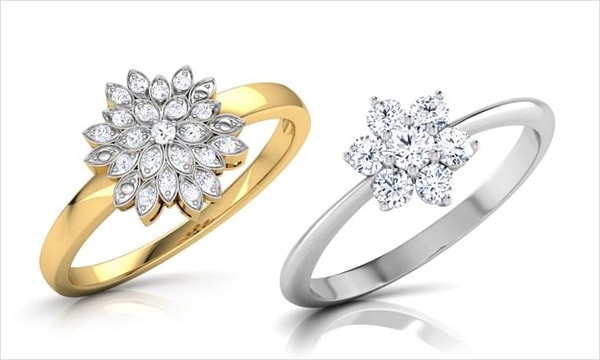 A ring containing a diamond is desired by all women and thus this would make a great gift for your mom. Finger rings containing various other types of precious stones like ruby and sapphire are also present here. The Blue Sapphire Finger Ring will look lovely on your beloved mom and she will surely cherish it. The ring is golden coloured and it goes with all kinds of party wear and ethnic wear for all occasions. There are seven deep blue sapphire stones studded on this ring that are round in shape and have a very serene appearance. The Mother's Day Special Diamond Finger Ring will be adored by your mother because of its awe-inspiring appearance. The rose gold coloured ring has a heart shaped centre that is studded with exquisite diamonds. The diamonds are round in shape and there are ten of them in total that have been studded on both sides of the heart.
These and many other gifts to India will surely make this Mother's Day a truly memorable one. You can also opt for flower delivery to India along with these awesome gifts on this special occasion. If you use the gifts to India coupon code then you can get the best out of your dealings with us.