Designer Bags as Mother's Day Gifts to Delight your Mom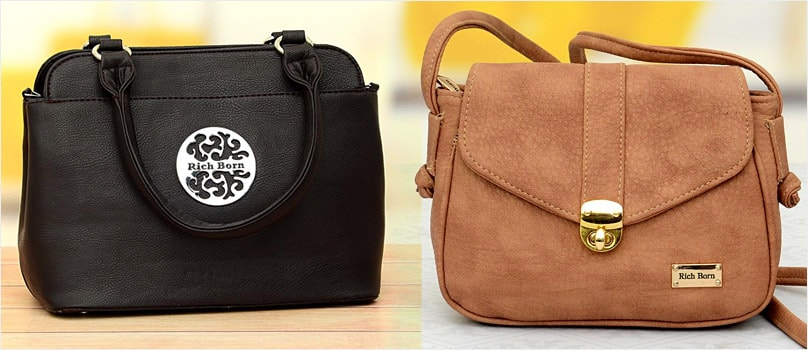 Mother's Day is just around the corner and people have started their preparations for this auspicious occasion already. Your mother is the one person in the world who has dedicated her whole life towards looking after your well being. Therefore, this day must be very important for you and you will do everything you can to make this day special for her. If you are staying far away from her in another country, then all you can do is send gifts to India for her. There are a number of exciting Mother's Day gifts to India available here on this reliable online gift store. Several gifts for mom have been showcased here that will surely surprise her when she receives them on this special day. Among the various items that are available here, designer bags & purses will surely make her smile and be of great use to her.
Hand Bags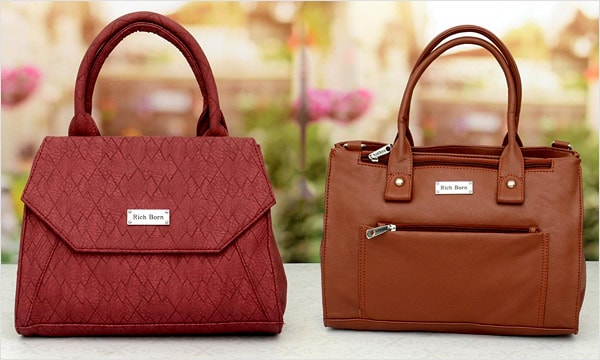 Hand bags are used by all women as these can carry all the necessary items that a woman may require as well as a few extra ones. Bags of different shapes and sizes are available here in a variety of exquisite colours and colour combinations. These shoulder bags are available in green, black, yellow, pink, blue, brown, golden, orange, maroon and chocolate colours in a variety of prints. The Brown Shoulder Bag has a very classy and elegant look that will surely be loved by your dear mother. The bag has a rectangular shape and is of a deep brown colour being studded with a number of golden coloured stones. The bag has two large compartments and a smaller pocket which will surely hold all that she wishes to carry
Purses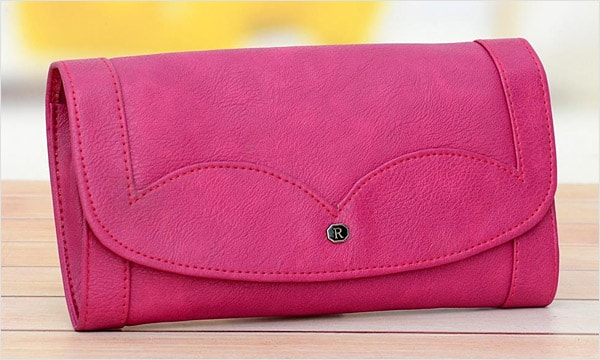 A purse are also a very necessary item for a woman and she uses it mainly for carrying money and also other small sized items. There are a variety of clutches available here in different colours and exclusive designs in a rectangular shape. The colours and colour combinations that are available here in this section are blue, black, green, maroon, coffee, golden, chocolate, marsala, red, mauve, brown, mustard, cedar, violet, bronze, yellow and pink. The Beautiful Modish Black Clutch from the house of Rich Born is made out of artificial leather. The rectangular bag is sparkling black in colour and has a magnetic lock on it which will be quite useful to your mother. It has various chained compartments as well as separate slots for cards making it a quite handy gift.
Sling Bags
Sling bags have a very cool and trendy look and thus they can prove to be very convenient when going out with friends or family. Different kinds of designs, shapes and materials are available in this section which will surely appeal to you. These bags are available in brown, black, red, chocolate and blue have been showcased here. The Taj Blue Sling Bag has a very smart and elegant look which will prove to be perfect for your beloved mother. The deep blue and black bag has a hexagonal design which based on several images of the Taj Mahal. The RingMaster brand bag has the word 'Taj' written in different Indian languages and is made from faux leather.
Tote Bags
A tote bag is also suitable for outings with loved ones and thus they will be loved by your mother. These jhola bags have a similar rectangular shape and a long sling handle with very vibrant colour combinations. They are available in pink, yellow, blue, red, black, green, purple and orange colour combinations. The Sun Temple Big Jhola will make a very practical and pretty gift for her that she can use according to her convenience. The bag has an image of the Sun Temple at Konark on it along with many other abstract designs. The jhola has a magnetic lock on it and is made of canvas material which makes it washable.
These along with many other gift items will make this Mother's Day a very special one for the two of you. You can also send other gifts from this gifting site and even avail of our flower delivery to India service. You can also use the gifts to India coupon code to get the best out of your shopping experience with us.