Chocolates, personalized kids mug and educational games for kids as Eid gifts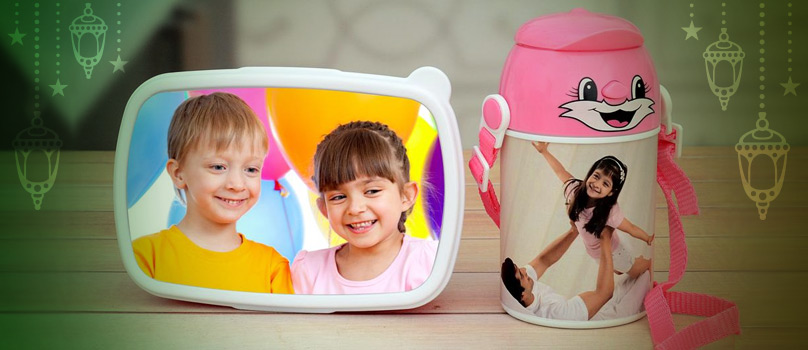 India is a country that celebrates festivals every other day. EId Ul Fitr is one such festival. This festival marks the end of the Ramzan period, and usually falls on a new moon night. According to legend, the Holy Koran was revealed in this month. Thus, Ramzan is regarded as a highly auspicious month and fasting and prayers mark it. This festival is celebrated with lots of pomp and show and Muslims in India always make it a point to exchange gifts. Keeping in mind the importance of exchanging gifts, GiftstoIndia24x7.com has launched a wide array of gifts to be delivered to your dear ones in India. If you have a kid in India, and due to some reason won't be able to attend be with him/her on this festival, you can send gifts to India through this online portal.
Kids constitutes a center of attraction and a nodal source of excitement in our family and friend circle. It is a pleasure to see happy faces of kids. GiftstoIndia24x7.com has launched a wide plethora of gift items that can bring that sweet smile in the faces of your dear kids in India. Chocolates are considered the favourite gift items for kids. Its mouth-watering delicacies entice kids all the time. Be it any occasion or festival, kids prefer indulging in chocolates. So, during Eid a pack of yummy chocolates is a very good gifting option. You can choose from the latest brands of chocolates that includes Fererro Rocher, Lindt Lindor, Vochelle, Cherir, Toblerone and Cadbury. Your loving naughty kid counterpart would love you even more for such a sweet gift. In addition to that, chocolates in the shape of human characters or other unique shapes are in plenty in our site to fulfill your purpose. Send chocolates as gifts to India and make your dear ones happy.
Along with this, you can also send other gifts to India from US in the form of personalized kids mugs. A nice picture can be innovatively personalized in the mug to give it a unique design. Your kid counterpart in India would surely treasure such a gift. Besides, the cute animal handles of the mug would surely appeal your little ones in India. A wide profusion of such exciting mug designs are posted in the personalized kids mugs section of the 'Eid gifts' category. As they are a recent concept, and are selling all over the World like hot cakes, your recipient would surely get amazed in receiving such an innovative gift.
This Eid, you can also surprise your kid in India by presenting him/her an exciting educational game. As educational games are enlightening, kids will surely learn while playing. Keeping in mind, the busy schedules of kids now-a-days, our site GiftstoIndia24x7.com has launched a wide variety of educational games for kids. The games like 'Medical kit Restage' would help a kid to learn the usage of medical instruments and would at the same time make him conscious of the terms used in medical profession. Besides this, you can also gift him/her board games like 'Scrabble', 'Junior Pictionary', or 'Discover Asia' games. As these games constitute a rich sources of knowledge, your kid counterpart will surely become smart and informative at such a tender age. Along with this, you can also send alluring barbie dolls, soft toys, hot-wheels cars etc. Kids hampers or gift vouches are also favourable gifts option for kids.
Select order and send above kids items discussed as Eid gifts to India and make this special festival worthy to remember. With a guarantee to deliver gifts in a secure and transparent mode, the portal serves its customers 24x7 through its vibrant customer care executives in place. So, every time you feel like surprising your dear ones in India with exquisite gifts, avail services of GiftstoIndia24x7.com.