Celebrate Eid ul-Fitr with Beautiful Gifts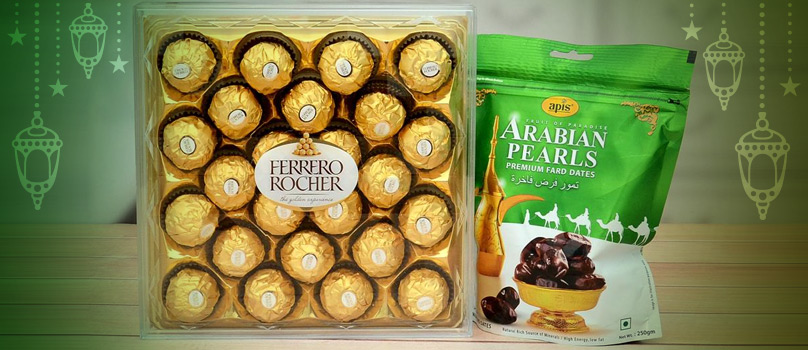 India is a home of diversified living. From different castes, creed and religion to different ethnic groups, the country truly marks its identity as unity in diversity. And this is highly manifested in times of celebrating a festival. Come this September and Eid ul-Fitr in India will be observed with full gung-ho. Celebrated at the end of Ramadan, the Islamic holy month of fasting, Eid ul-Fitr has a pious implication over the Muslim populace all over the world. It is on the day of this very festival that they break their fasting. The day normally starts early for Muslims. After the ablutions they gather together at a nearby mosque or ground to attend the Eid prayer. After the day's ritual is over, they embrace one another and wish "Eid Mubarak", a phrase very synonymous to this festival. This beautiful festival truly extols unification of the self with the supreme being.
Just like any other Indian festival, Eid ul-Fitr also involves the exchange of gifts. But the contemporary situation has led many a Indians to settle abroad. Being far away from their loved ones, it is literally impossible for them to be physically present during festivals like that of Eid. So these overseas candidates always nurture a strong desire to send gifts to India for their friends and family in such a moment of festivity. To satiate their demands GiftstoIndia24x7.com has extended a helping hand. Now you can send your gifts to anywhere in India with just a few clicks of the mouse. Apart from superior service and prompt delivery, what this e-gifting site ensures the most is value for money. So worry no more! If you have to send your wishes to India on this sacrosanct occasion, send them through GiftstoIndia24x7.com and be prepared to earn a lot of eminent appreciations.
Ranging from chocolates to flowers, from gift vouchers to gift hampers, GiftstoIndia24x7.com has displayed a vivid and varied ideas of gifting on this Eid ul-Fitr. You can also send gifts in the likes of jewelries or perfumes and even watches to India to mark this auspicious occasion with great fervor zeal. A unique segregation of gifts for different sexes also is there to catch your eyes. Eying to the craze of sending gifts for kids to India on any momentous occasion, the site even concentrate on a separate section on gifts for kids. You will find herein all those Eid ul-Fitr gifts that are sure to impress your near and dear ones in India to the most. So be sure to regale yourself in this festive occasion to the most, send your gifts to India through GiftstoIndia24x7.com.
So, go with GiftstoIndia24x7.com this time, and add colors to this special day to your very best. Apart from facilitating in sending gifts to India on any such a festive event like Eid ul-Fitr, the aforesaid site also enable the domestic populace to select and send gifts to USA for their near and dear ones as situated therein. So even if you have to send someone a Eid ul-Fitr gift across the blue vistas of Atlantic you can happily avail the reliable service of GiftstoIndia24x7.com. Ranging from a wide variety of cakes to a plethora of some other gift items, this section of this global store is definite to captivate your senses. So, send your Eid ul-Fitr gifts with this online gifting portal today and enjoy the beauty of the day to your very best.
To facilitate you in the gifting process, GiftstoIndia24x7.com has a committed team of customer support to assist all throughout. More to this, the user friendly design of this website has also accounted for its overwhelming success in this business of delivering online gifts to India, thereby wiping off the barriers of time and distance that looms large over two loving hearts. With a wide network of presence all throughout the country, this aforesaid portal will surely deliver your gifts to the desired stop right on time. Select and send your Eid ul-Fitr gifts to India with GiftstoIndia24x7.com this time and feel the pride in portraying a smiling curve to your loved ones' face.