Send Candles and Diyas as Gifts to India in Diwali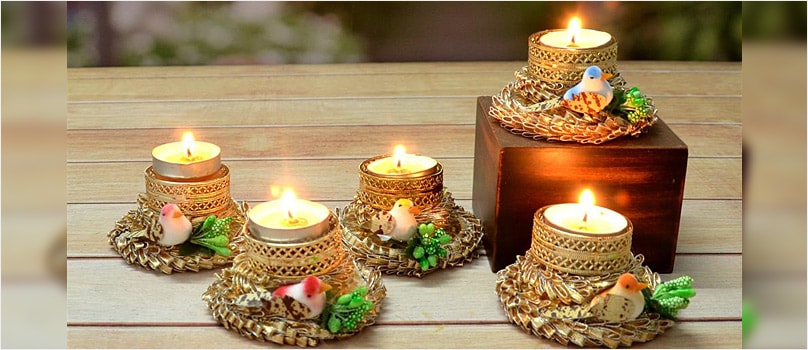 India is a country where festivals are celebrated throughout the year. Amongst numerous such celebrations, Diwali is one festival which is celebrated by all with great pomp and show. This is an online gifting portal with the help of which you can send gifts to India on any occasion or festival from any corner of the world. Hence, for those individuals who are unable to be with their family on any festival or occasion, this site has been a boon for them. Furthermore, its excellent customer care and delivery services along with its wide collection of gift items make it one of the most sought-out by non-resident Indians.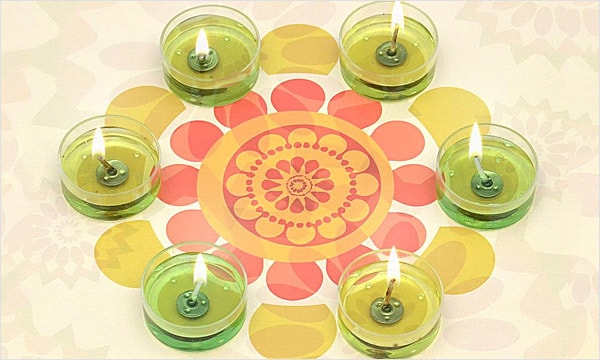 Since Diwali is one of the most popular festivals celebrated in India, this e-gifting brings you a wide galore of gift items which you can send to your dear ones on this festivity. Diwali is a five day festival where on the third, fourth and fifth day, people light up their homes with earthen diyas along with twinky lights and also decorate their home with colorful rangolis and flowers. This is the reason why Diwali is also known as the 'Festival of Lights'. As per the legend, it is said that Lord Rama along with his wife Sita and brother Laxman returned to Ayodhya after 14 years of exile on this day. Since it was a new moon night, people lit their home with earthen diyas to welcome them. Hence, if you are searching for some suitable Diwali gifts then diyas and candles will be the perfect choice.

In the 'Diwali Gifts' section of this site, you will come across a wide collection of gifts which your dear ones in India will be thrilled to receive in Diwali. Delicious sweets and chocolates, attractive Diwali thalis, beautiful home decoratives, auspicious Diwali thalis are some items which you can send as gifts to your loved ones. Alongside these, GiftstoIndia24x7.com also showcases a wide range of diyas and candles as well. The 'Diwali Diyas' section of this site is filled with beautifully decorated earthen diyas in vibrant colors and designs as well as German silver ones. As all these diyas are mostly displayed in a set of five, it will surely be appreciated as gifts by your dear ones. Moreover, some of the diyas come with colorful rangoli patterns while others are paired with an idol of Lord Ganesha, beautiful candles and so on. Thus, depending on your choice, choose any of these and send as gifts to India.
Apart from these, you can also browse through the 'Diwali candles' section which displays a beautiful collection of decorative candles that will surely enhance the beauty of your recipient's home. You can take your pick from big floral designed candles or several small ones which come in a set of three, five, etc in various shapes such as star, round, heart, lotus and so on. As all these candles are beautiful in design and attractive in shape, it can be placed in any part of the room. Thus, send these beautiful decoratives to them and make the celebration of Diwali more joyous. However, if you want to add more charm to your gifts then coupling them with colorful rangolis will be the best idea. The 'Diwali rangolis' section is filled with a wide selection of beautifully designed ones which your loved ones will be delighted to receive as a gift from you.

Since now you know when is Diwali this year, surprise your family and dear ones in India by sending them fabulous gifts through GiftstoIndia24x7.com. It will surely brighten up their day.