Can Cakes be sent with Flowers to India?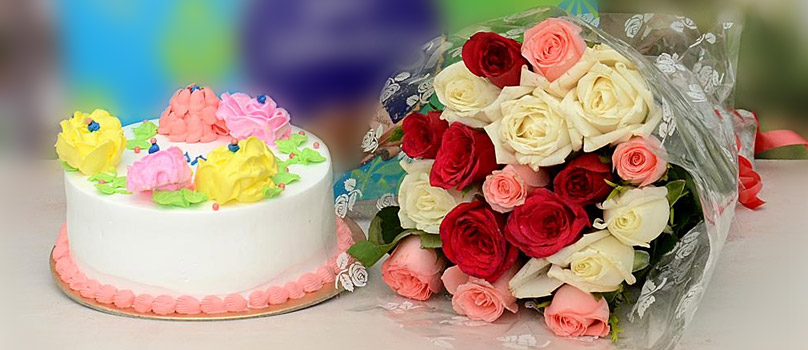 Cakes and flowers make one of the nicest combos to gift a loved one. Just like flowers, cakes too can be classified under different groups for different occasions. These categorizations can be made through the shape, size, flavor, and appearance of the cake. Some of the common types of such cakes are wedding cakes, birthday cakes, Christmas cakes, etc.
We have a classic collection of such combos. Here you can find the creamiest and the most delicious cakes paired with the most vibrant bouquets ever. We have organized these combos under different categories based on different occasions. This will help you to navigate through the website and find just the right one for your friends and family. We also have individual pages on cakes and flowers from which you can choose your desired products individually and send them to your loved ones. Here are a few combos that have been suggested for various occasions.