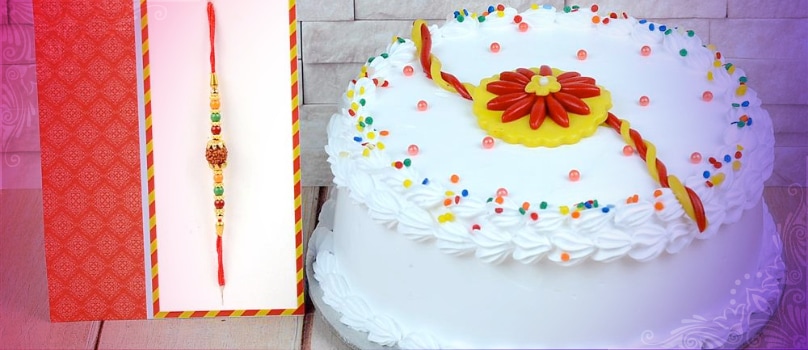 It goes without saying that Rakhi is one of the main festivals celebrated by the Indian siblings all across the globe. Rakhi is observed in the Hindu month of Shravana. Following various customs, gifting and family gathering are some of the significant aspects of this festival. But recently many of the Indians have migrated to foreign land. Hence it has been a tough task to visit home to celebrate Rakhi every year. Thus they send gifts to their dear brother/sister to add charm to the event. Various online gifting portals have come up to assist these global Indians. GiftstoIndia24x7.com, one of the most popular gifting portal has been pioneering online gifts since over a decade. Availing the prompt delivery system of this site, you can send Rakhi to India on this auspicious occasion. And you can be sure that your Rakhi to India will reach the recipient just at the time of the festivity.
Sending online Rakhi to India is just a fun with this portal where you will find a myriad collection of articles in front of you to select from. The site has arranged gifts for all Indian festivals and occasions where you will find a wide collection of items, your loved ones can die for. Not only the site has arranged Rakhi threads, but it also brings you a wonderful collection of gifts you can pair with. In the Rakhi thread section, from kids Rakhi to precious Rakhi to $ 5 Rakhi are arranged herein. In the precious Rakhi section, you will come across Pearl Rakhi, Silver Rakhi, Gold Rakhi, Diamond Rakhi and so on. Bygone are those days when sisters used to send Rakhi for their brothers only, now-a-days they also send Rakhi for their sister-in-laws, if her brother is married. Thus, GiftstoIndia24x7.com has arranged a good range of threads in the Bhaiya Bhabhi Rakhi section. There is also a way out if you by chance forget Rakhi day. By availing the Express delivery service of this proficient portal, you can send Rakhi to India same day. All the perishable items will be delivered to the recipient within 24 hours of placing the order. Sweets, flowers, chocolates and dry fruits the category has it all for your to avail. Your Rakhi gifts to India on that very special day will definitely make your dear one jump with joy.
Previous people only used to send dry fruits and sweets on this pious occasion of Rakhi, but with the changing time, the taste of the people has changed a lot. If it is a gift for one's brother, people loves to go with cakes, chocolates, flowers, cosmetics and so on while jewelleries, apparels have been the preferred items for sisters. In the Cakes section, you will find a varied collection of delicacies one will love to receive on this special occasion. Cakes from reputed bakeries such as 5 Star and Taj are arranged in this section which are again of various flavors from chocolate to strawberry and black forest to pineapple. You can send Rakhis to India coupled with these mouth-watering cakes and your loved ones joy will know no bounds.
Moreover one will be amazed to see these cakes in different attractive shapes from heart to famous cartoon character Tweety and smiley to tier cakes. Your Rakhi to India will heighten the joy of the event. You will love to shop and send Rakhi to India to your dear brother. Being far away from your dear ones, you can make them feel your presence by sending Rakhis to India. Sending Rakhis and gifts has never been this easy with GiftstoIndia24x7.com. Even if you are settled abroad send rakhi to india from usa online through this reliable portal and the gifts will reach your recipient within no time.