Plan a Buffet Dinner for your Mom on Mother's Day
GiftstoIndia24x7.com introduces a unique way of celebrating Mother's Day with your beloved mom. You can plan for her to have a buffet dinner with her close ones by sending her a Mother's Day gift voucher to India for dining on this auspicious occasion. This online gift store can be used by anyone to send gifts to India from USA on all occasions and events. There are a variety of Mother's Day gifts to India showcased here that can be sent to India from abroad. Many of these gift items as well as other gifting options can be used for sending online gifts to India.

Pizzas are an Italian delicacy which have reached a high fame all over the world and are preferred by many for their dinners. Gift vouchers available here come from renowned eating houses. The Domino's Gift Voucher contains a gift card from the Domino's Pizza restaurant that is located all over India. Here, your mother can have a lovely dinner of pizzas of different types as well as other delicacies. The Pizza Hut Gift Voucher has a gift voucher from Pizza Hut Celebrations that can be redeemed at any of the outlets. Treat your dear mom to a stupendous dinner here where she will get many excellent choices.
The Sigree Dining Voucher is comprised of a dining voucher from the prestigious Sigree restaurant. This eating house is popular for serving grilled food in a North Indian style. Your mom can enjoy herself here with many such delicacies as a part of this year's Mother's Day celebrations. The Oh! Calcutta Dining Voucher is a gift voucher from the speciality restaurant of Oh! Calcutta. This restaurant serves authentic Bengali cuisine for its many clients and has its eateries all over the country. Delight your mother with this amazing food that contains various traditional Bengali dishes that are hard to find.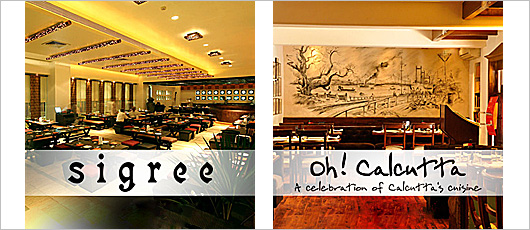 The Taj Gift Voucher contains a gift certificate for Taj Hotels Resorts And Palaces that contain a number of restaurants. Thus a gift voucher from this restaurant means that any one of its many multi cuisine restaurants are open for your mom. Let her have a good time while enjoying her buffet dinner based on one or more types of food. The Mainland China Food Voucher is comprised of a gift voucher from the Mainland China restaurant. This group of restaurants deals with kosher Chinese cuisine that is suited to everyone's taste buds. Your mother can enjoy herself to a great extent here with all the Chinese food here.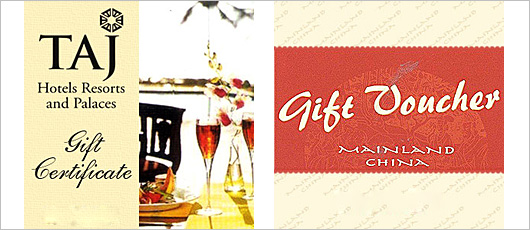 Talking about this wonderful way of celebrating Mother's Day, Mr. Amit Desai, the CEO of this organisation, states that, "Online gifts can help you to celebrate any important occasion even if you are miles apart from your loved ones. You can opt to gift your mother a buffet dinner on Mother's Day with the help of the many dining gift vouchers that are available here on GiftstoIndia24x7.com. There are also different kinds of other gifts here on this online gift store that you can send on this and more occasions."