Send Stylish Branded Watches as Gifts to India from Australia
Giving gifts is the best way of expressing one's emotion. Nothing gives more satisfaction to an individual than seeing the loved ones jump up with joy or flash a broad smile across their face on receiving your gifts. That is how unique and intense it is. And to ensure such a positive impact, one must also put in some effort or thought before choosing a present. No matter where you are, finding that one gift for your loved ones is such an exciting affair. If you are in Australia, then you can easily send gifts to India from Australia on any occasion.
Gifts for all possible occasions are available on such portals. While browsing through the various gifts and choosing that awesome gift for your near and dear ones, you would not even realize how the time just flew past. Talking about time, which simply flies by, sending watches to India as gifts to your cherished ones can be a good idea. This is a good way to make them take note of the value of time, and appreciate its timeless worth. Though time is eternal, watches are not. While change is the only constant thing, watches help you keep a watch on the changing times. The inherent message embedded within the act of gifting watches is so unique, pristine and genuine that the idea never flops. Be it men, women or for that matter kids, everyone just adores it.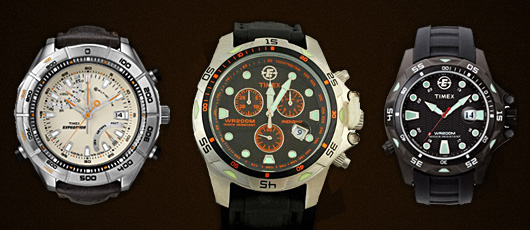 Nowadays, watches are available that sort of accentuates and beautifully complements one's personality. There are watches for almost every mood of a person. Watches serve as excellent presents for a myriad occasions. Be it Rakhi, Wedding, Valentine's day, Mother's day, Father's day, Birthdays, Anniversaries,you can select the watches that will perfectly suit the occasion. You will get numerous stylish and branded watches online that can be sent as gifts to India from Australia. No doubt watches add an untold dimension to people's trait For instance, if a person is a little reserved, soft-spoken then there are classic watches illuminated with true blue pops to suit his or her personality. You can consider gifting one to your father, brother or husband if they belong to the same league.
Talking about watches for the men, both digital and analog, illuminated watches are currently in vogue. Watches with leather straps designed in a pretty cool fashion are in. Citizen, Tommy Hilfiger and Titan are some of the popular brands available online. Just pick the one when you think of sending gifts to India from Australia. Choose from dark blue or brown-black watches. Twisted multifunction watches or automatic watches add charisma to a man's attitude. Watches with interchangeable straps of various sizes are also available.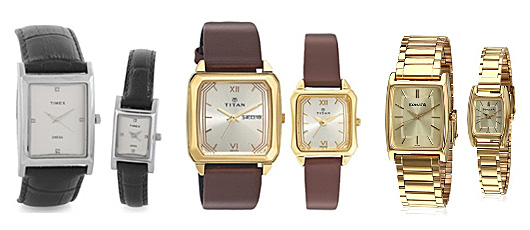 Similarly, you can gift them elegant stainless steel watches or aristocratic gold-plated watches to enhance their glamor. Once gifted, these watches will be much-cherished possessions for your loved ones. If your father, brother, boyfriend or husband is a sports freak then you can gift him watches from brands like Timex or Fastrack. These sporty watches will no doubt accentuate their sportsman personality.
The watches meant for ladies, feature exquisite design, awesome craftsmanship and finesse. Studded with Swarovski crystals or exotic stones, these watches are perfect match when it comes to sending gifts to India from Australia for your mom, wife, girlfriend or sister. Titan Raga Collection features some of the best artistic ladies watches. Both you and your lady love will be left spellbound by these watches. Those who are planning to propose their lady loves in India, can do so by gifting them these impressive looking watches. The colored dials will make your ladylove the center of everyone's attention. The metal frames and two-tone red, golden or blue colors are charismatic and can be flaunted with grace. Other brands like Citizen, Tommy Hilfiger and Timex also have unique ladies watches lined up for the buyers.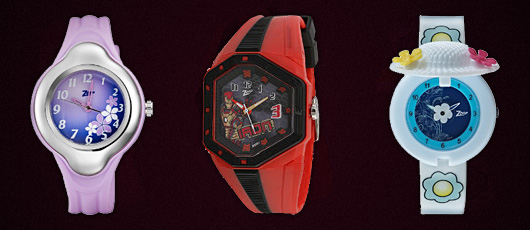 For the kid's you can opt to buy watches from Zoop. This brand boasts of an array of amazing watches that are both beautiful and cute and would be much loved by the kids. You can also send couple watches as gifts to India for your loved ones on the occasions of anniversaries or to the newlyweds on the day of their reception. Exchanging gifts is a happy and fulfilling experience. Keep up the goodness and continue sending or receiving gifts and spreading love across the globe.