Birthday Gifts to India from UK for Different Ages
Birthday is the one day we all wait for throughout the year irrespective of our ages. Receiving gifts is something that brings joy for all of us and the gifts that are truly special are the ones we remember the most. Now you can send birthday gifts to India from UK for those special birthdays through GiftstoIndia24x7.com, which is the best site to send gifts to India. We have prepared a detailed guide with gifting ideas for all age groups and have added carefully chalked out suggestions if you want to send birthday gifts to India from UK from our large catalogue which you may want to consider.
0-1 Years:
Gifts given to infants should symbolize new life and hope. You can choose from baby care products and toys. With so many varieties of toys available for kids we are often spoilt for choices. Be it Digger the Dog or Twirly Whirly Turtle which act as pets for a child or a more educating Rock-a-stack and Snack 'N' Play which develop the learning skills of the child, the gifting options at GiftstoIndia24x7.com will keep you coming back for more. Gifting infants is an easy task with so much to choose from and so little you can go wrong with. For safer bets, you can always go along with baby care products which comprise of multiple grooming products for the sensitive and soft skin of the babies.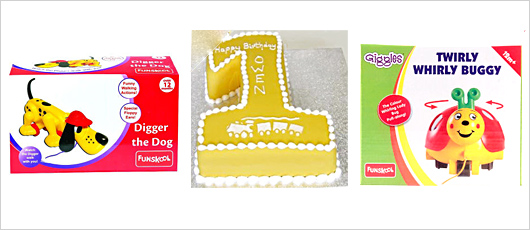 02-05 Years:
This is when kids begin to understand shapes, sizes and learn to watch cartoons. They will easily develop an inclination for their favorite characters and you can't go wrong with the wildly popular Chhota Bheem Action Figures or the Chhota Bheem Bow and Arrow Set. If you want to gift something that is educational you can opt for Scrabble or the Build a Sentence game. Interactive Board Games, Soft Toys and Doll Sets can also be gifted to the kids belonging to this age group.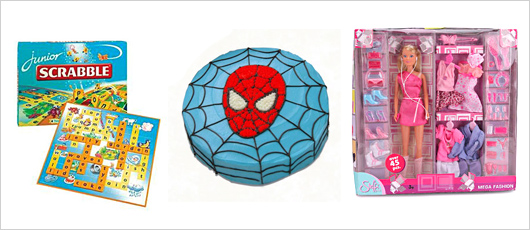 06-12 Years:
Children of this age group are regular school goers and learn a lot about life. So instead of simple toys, you can think of gifting them various interactive "Do It Yourself" kits like 'Spin the Wheel' and 'Classic Fountain' which will teach the kids basic concepts of science. Since these kits are entertaining and educational at the same time, they will cater to the ever inquisitive nature of the kids. For the more adventurous kids, you can gift them fast cars from Hot Wheels. The best thing about these cars is that people of all age groups love collecting these cars in order to build their own collection.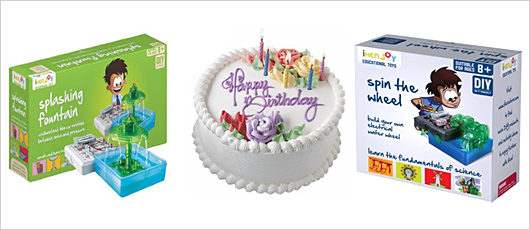 12-18 Years:
It becomes quite tough to choose gifts for children belonging to this age-group since they often experience mood-swings. This is the time when children start passing through adolescence and gradually attain adulthood. Since the young adults start attaining maturity, you simply cannot give them toys. Instead you can give them gifts fit for a gentleman or a lady. For example, you can gift them classic Adidas perfume designed for teens or a belt. It marks their steps into adulthood as they start using these products. They also begin using smartphones at this age for communicating with friends and family – A Blackberry 9220 mobile is an ideal smartphone for first time smartphone users. For the teenage girls, you can think of gifting them a range of beauty care products.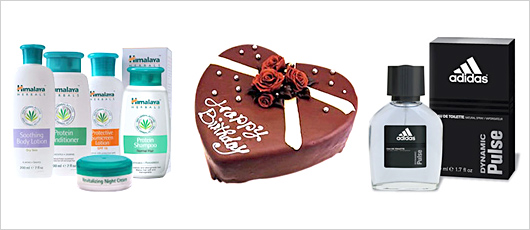 18-25 Years:
The 18th birthday is always special. It marks the end of childhood and the beginning of adulthood and a responsible life ahead, which leaves everyone with mixed emotions. Becoming an adult is a reason to celebrate and this age group calls for a celebration of youth and vigor. Flowers and cakes hampers or classic shirts are always a welcome for people of this age. A Van Heusen striped shirt is a timeless gift for young men, letting them flaunt their smartness. Similarly, a Chill EDT Perfume makes a great gift for young ladies and it signifies their beauty.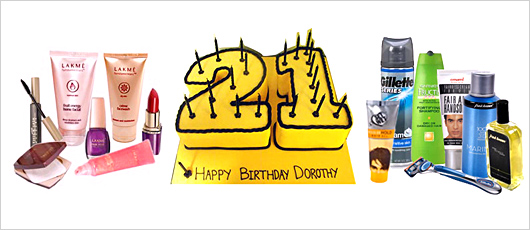 25-40 Years:
This age is the prime of people's lives and all major experiences like landing a dream job, becoming a first time parent or perhaps becoming the CEO of the company, take place during this age group. A beautiful photo frame is an exceptional gift to commemorate these events. An orchids and cake hamper or formal clothes too make great gifts to celebrate the birthdays of people belonging to this age group. These gifts are a mark of respect and honor for the person belonging to this age group.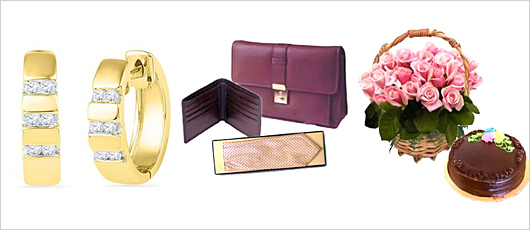 Do remember it is your best wishes, warm regards and careful choice of gifts that counts. Gift the birthday boy or girl something that stands out and makes a statement. After all, we remember only those gifts that are special and make us feel special. Personalized gifts to India are always preferable even if it is something as simple as a coffee mug or a cake. Your gifts express your love for them and it should be revealed through the gifts.
Gifting has never been easier with so many online stores and now you can finally send birthday gifts to India from UK to your loved ones. GiftstoIndia24x7.com has crafted a brand name for itself and had transformed itself into the best site to send gifts to India. It has made the dream of being able to send gifts to India from UK, a reality with their exceptional quality of service and wide range of products.