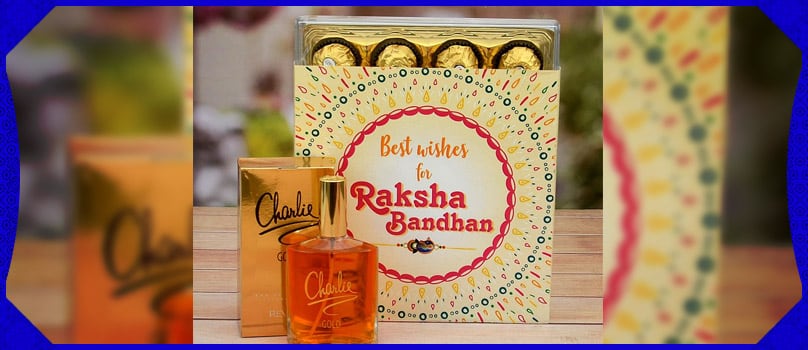 People all over the world look forward to celebrate any occasion or festival as it brings the whole family together. Whichever corner of the world your loved one resides in, they make it a point to attend the family functions. Besides meeting your long distant cousins, eating delicious foods and exchanging gifts makes the waiting of any occasion worthwhile. Amongst several festivals, Raksha Bandhan is one which is celebrated by Indians with great grandeur as it celebrated to honour the eternal bond of love between brothers and sisters. Tying a Rakhi thread on the brothers wrist by sisters amid prayers is the most important part of this festival. This holy thread symbolizes that in all adversities of life, brothers will protect and be with their sisters.
Once the rituals are completed, gifts are exchanged between them. If due to some circumstances, you cannot personally be a part of this joyous occasion, then with our help you can always send Rakhi to India along with attractive gifts. This is one e-gifting portal that has been assisting several non-resident Indians to send gifts to their loved one in India without facing any type of hassle. If you browse through our site, you will come across a wide variety of Rakhi threads as well as gifts which your brother or sister will be thrilled to receive from you on Rakhri. Since Rakhi threads play a vital role on this joyous festival, we offer a wide collection of such items which you can send to your brother on the festival of Rakhi to India. You can take your pick from simple traditional ones to beautiful Rakhis with zardosi works and other colorful motifs.
If you know how to make a Rakhi Greeting card, make one and include it with your gift. Your brother will be touched to receive a handmade card from you and will surely treasure it for many years to come. But, if you are clueless about how to make a card, you can just pick one from our 'Rakhi Greetings Card' section.
Besides these, our exclusive collection of gifts for sisters is also worth mentioning. From attractive jewellery, exotic perfumes to kitchenware items, gorgeous sarees, etc, you will find these all here. But, before you select a gift or your sister, it is imperative to keep her taste and preference if you want your gift to be appreciated. For instance, if your sister does not go out without applying cosmetics on her face then the same will be a wonderful gift idea for her. We offer you cosmetics from well renowned brands like Lakme, L'Oreal, Chambor, Ponds and so on. Hence, send these as Rakhi gifts to India and make your sister's day more special. If your sister is married then a gorgeous saree coupled with a beautiful jewellery set will be a perfect gift for her on the festival of Rakhi. From zardosi, braso to silk, cotton, etc, you will find these all herein. Each of these items are designed in such a beautiful manner that your sister will be delighted with your gift. To give your gift a final touch, you can include a gold, diamond or a pearl jewellery set.
Furthermore, if your sister loves to cook, then send her some crockery items from our site such as a dinner set, glassware, tea set, non-stick cookware, etc. Besides these, a mobile phones, show-pieces, watches, etc, will also make wonderful Rakhi gifts for your sister.
But, before you select a gift for your beloved sister, it is important to know when is Rakhi. Every year rakhi is celebrated on the full moon day of Shravan which is a month as per the hindu calendar. Thus, place your order with us and make the festival of Rakhi truly colorful for your dear sister in India.