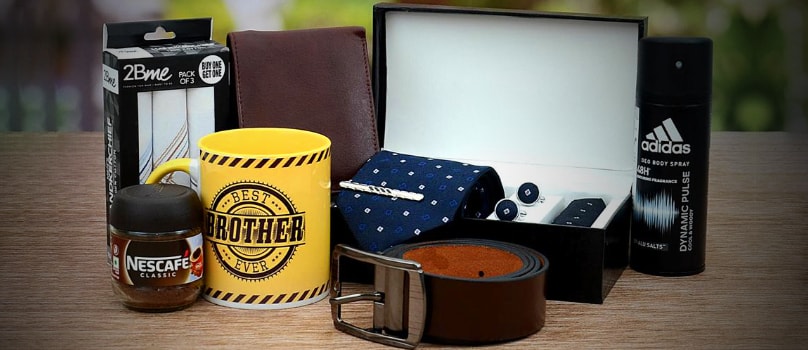 If you want to send rakhi gifts to your brother, then you must take the help of the online gift portals. In fact, the e-gifting portals are the most convenient options to send gifts to India, especially for the Indians living outside the country. So, if you are staying outside the country, you must opt for GiftstoIndia24x7.com in order to send the perfect gift to your brother on Rakhi.
GiftstoIndia24x7.com is a widely recognised global rakhi store, where you can get everything related to this joyous Indian festival. Starting from our amazing rakhi stock, various rituals items necessary for the festival to humongous variety of rakhi gifts, the website is filled with all. This certainly guarantees you of the fact that you will not face problems while choosing the right gift for your brother and send along with rakhi to India.
The rakhi gifts for brother are stocked in the category, Rakhi Gifts for Brother in our website. Here, you will be amazed to see the awesome variety that includes perfumes, mobile phones, gift hampers, gift vouchers, watches and more. One of the most popular gift categories of this section is Mens Wear. In this category of rakhi gifts, you will get to make your choice from shirts, jeans, trousers and neckties. If you are eager to send casual wear to your brother then combine shirts with jeans. The shirts are from leading brands like Louis Philippe, Park Avenue, Van Heusen and Peter England. The shirts come in wide shades of colors and designs. On the other hand, our collection of jeans also differs in colors and styles. Some of the most common shades of color found in our jeans are blue, grey, dark blue and black.
When you send rakhi to India, you can also send formal wear to your brother, which he can wear in his office and other official events. You can choose from different trousers available in our website, coming from noted brands like Park Avenue and Moustache. With the trousers, you can even send neck ties of different designs, styles and patterns.
Apart from apparels, accessories can be a pretty good gift for your brother on Rakhi. You can send bags, belts, wallets, bracelets, pendants and rings as accessories to your brother. You can send briefcases, portfolio bags, bag packs to your brother, together with wallets. There is a section named 'Jewellery for Men', where you can get bracelets, pendants and rings. Apart from this, an interesting category named 'Zodiac Rings' is also available here, from where you can send rakhi gifts to India to your brother. Depending on your brother's zodiac sign, you can send the ring from this category. The rings for each zodiac sign is studded with semi-precious stones related to the signs. The rings also have unique designs pertaining to the respective sun signs. If your brother is a Sagittarius, you can send the ring related to this sun-sign on Rakhi.
With all these gifts, you can send rakhis as well with the help of our website. For the festival of Rakhi, select from our splendid variety of rakhis to your brother. However, you can also create a handmade rakhi if you know how to create a rakhi. This will definitely help you to make a perfect celebration of the festival for your brother. Prepare to celebrate the festival in the most loving way with the help of our site.