Where to get best personalized Valentine gifts?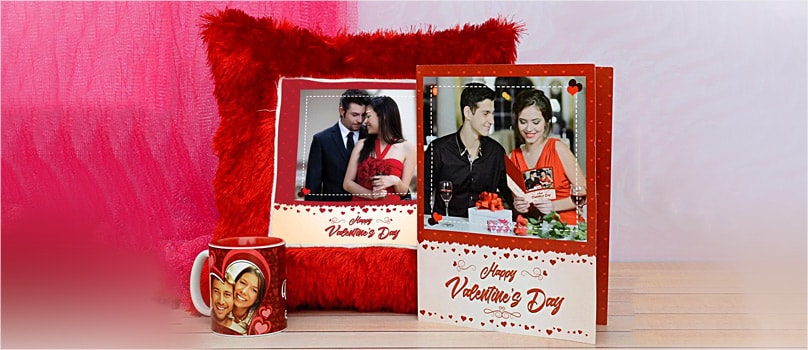 Valentine's Day is just around the corner and preparations have already been started for this event. One of the important customs of this widely observed festival is to send India gifts for your beloved. These gift items can make the receiver feel glad and also cherished especially if you are not being able to be with them. There are a large variety of exclusive as well as enticing Valentine's Day gifts to India on this online gift store. These gifting options can be sent to your special someone in India in time and in a hassle free manner. You can also send personalized gifts to India on this occasion that can make your loved one feel special.
Photo Gifts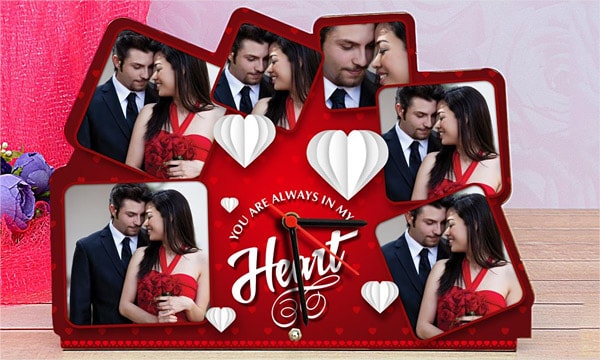 Different kinds of gift items can be personalized with images of your beloved along with you on Valentine's Day. This online gifting portal holds many such interesting gift ideas like love cushions and keyrings. The Attractive Red Photo Frame is a personalized photo frame that comes in a bright red colour. The frame is in the shape of a flower pot with heart shaped photo holders in the place of flowers.
Love Books
Love books are a passionate way of expressing your love for that very special person you cannot live without. Such personalized gifts of different types and designs can be found on this gifting site as a Valentine gift. Our Everlasting Love Book comes in a red colour depicting various images of romantic love. This book consists of twenty one pages and each of these contains various spaces for messages that are to be provided by you.
Personalized Love Mugs
Personalized mugs are the most popular of the personalized gifts and hence they are in huge demand. Here you can get many varieties of love mugs that can be personalized with the help of your loved one's image. The Lovely Red Valentine Mug is a white mug with a red coloured inner wall and also rim. You can place the image of your beloved on one side and the other side contains a heartfelt message.
Love Calendars
As Valentine's Day comes very early in the year, sending a personalized calendar is a good idea. You can find many such personalized love calendars on this online gift store that can be placed anywhere. The Romantic Calendar comes in a lovely pink colour and it is in the form of a wall calendar. The calendar can be personalized using twelve photos of your loved one, one for each of the twelve months.
These gifts to India can make this coming Valentine's Day a very happy occasion for your beloved. Apart from this event, you can also find gift ideas on this online gifting portal for various other occasions. You can get eye catching wedding gifts to India on this gifting site that can make the day memorable.