Top 5 Gift Ideas for Durga Puja

The word, 'Durga' in Sanskrit means the eradicator of all obstacles and miseries. Maa Durga is believed to be the incarnation of united divine entities according to Hindu religion. The goddess is worshipped as "Adhyashakti Mahamaya' symbolising the whole universe. All the deities bestowed upon her their physical strength and weapons to kill 'Mahishasur', a demon who created havoc in heaven. This popular mythological story has a greater significance. It symbolises the destruction of evil instincts and vices among human beings. It is believed that the nine appellations of Goddess Durga bless the mankind with happiness and prosperity by protecting them from ten directions. The three eyes of 'Maa Durga', also referred as 'Tryambake Gauri' represent desire (the Moon), action (the Sun) and knowledge (fire).
Durga Puja is celebrated during the last five days of Navaratri and Dussehra.
Durga Puja' is one of the most zestful festivals of India especially West Bengal. Durga puja coincides with Navaratri and Dussehra celebrations observed by other traditions of Hinduism. This four days long celebration encompassing fasting, sincere worshipping and grand feasting is the biggest festival of Bengalis across the world. The ten armed Goddess riding on a lion comes with her daughters and sons; Goddess Lakshmi, Goddess Saraswati, Lord Kartikeya and Lord Ganesha. The last four days of 'Navratri', also known as 'Saptami', 'Ashtami', 'Navami' and 'Dashami' are celebrated with great gusto.
Earlier only the affluent families used to host 'Durga Puja' at their houses. With the introduction of 'Baro-Yaari- Durgotsab' or 'Community Celebration', this religious festival has assumed great socio-economic importance. Many artisans depend solely on this grand festivity to make their both ends meet throughout the year. This religious carnival also unites people from all walks of life irrespective of their caste, creed, race and economic stature. The beat of 'Dhaak' (a kind of drum) fills the air with vigour during these four days. This jubilant celebration culminates on 'Dashami' amidst colourful 'Sindur Khela' (A Bengali ritual observed with vermillion) and 'Visarjan' (immersion of the idol in the river).
Grand Gift Ideas for Durga Puja -
Durga Puja, a religious festival has become the festival of joy and reunion over the passage of time. This grand celebration brings plentiful happiness for all eradicating all grievances and differences. Exchanging gifts is an essential custom of this popular festival. These expressive gifts come with the wrapping of profound love and speak a volume for one's sincere feelings.
1. Apparel -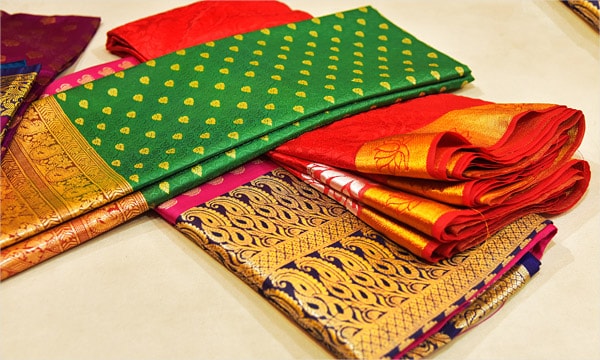 Durga Puja is the festival of grand merry making. People adorn themselves in exquisite new clothes and jewelleries to be a part of this ecstasy. Puja shopping begins prior to one month of the festivity. There is also a custom of presenting new clothes to the loved ones. Get your dear women exquisite traditional apparels on this auspicious festival and make them the star of every puja pandal. We have also assembled traditional outfits for your adored men in India.
2. Jewellery -
Durga Puja is the occasion to stand out among the peers by getting decked up in scintillating jewelleries and other accessories. Manifest your adulation for your loved ones with a magnificent jewellery set on the sacred occasion of Durga Puja. GiftstoIndia24x7.com has brought a rich collection of jewelleries for men and women to make this Durga Puja special for them.
3. Sweets -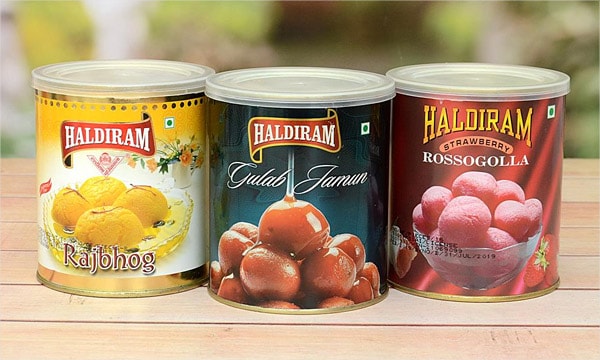 Durga Puja, the biggest festival of Bengalis across the globe is incomplete without gorging on sumptuous foods with family and friends. On Vijaya Dashami or the culminating day of the festival it is customary to visit the houses of loved ones and seek blessings from the elders. This ritual is incomplete without treating each other on traditional Indian sweets. Get a delicious assortment of sweets for your near and dear ones in India to appease their sweet tooth and make your presence felt among them.
4. Electronic Kitchenware -
During the four day long festivity people love to tickle their tastebuds with delectable homemade delicacies. These four days comes as a welcome break from the daily chores of hectic life. It is the time to relish on traditional Bengali cuisines and indulge in mirthful 'Adda' ( gossiping with friends and family members). Make cooking a fun experience for the star chef of your house by gifting him/her a utilitarian electronic kitchenware on the fervorous occasion of Durga Puja.
5. Dining Voucher -
Durga Puja is the time to visit popular restaurants with near and dear ones. Pamper the foodie in them with a delightful dining voucher of their favourite eatery on this grand carnival of Durga Puja and manifest your love. This exciting gift will add more cheer to their celebration.
Goddess Durga is invoked to eradicate all the evil instincts within us. She is worshipped as the mother of the universe who symbolises determination and will to establish supremacy over the world. Devotees believe that Goddess Durga protects them from all kinds of miseries. This festival has now become the celebration of joy that integrate people from all walks of life omitting all the barriers. Make your presence felt among your loved on this grand occasion with exquisite gifts for them.