Durga Puja Celebration In Katra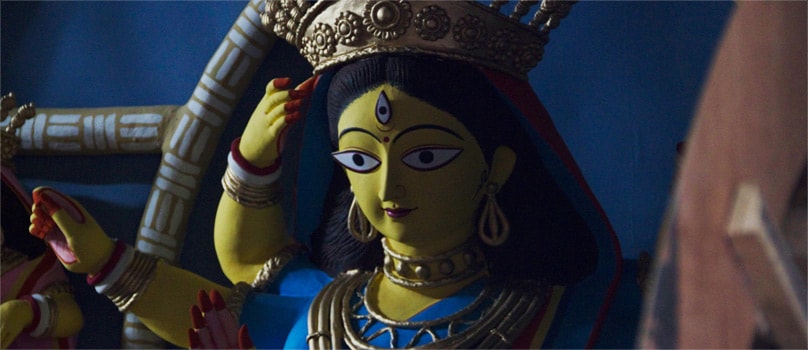 Durga Puja celebration in Katra, Jammu & Kashmir is synonymous to the celebration of Navratri in the shrine of Mata Vaishno Devi. Although the yatra to the shrine is a year-round event, the one undertaken during Navratri is considered to be the most auspicious one. Vaishno Devi is nestled in the mighty Trikuta mountain 61 kilometers north of Jammu at a height of 5,200 feet above the sea level in the state of Jammu and Kashmir, India. The shrine is visited all through the year, but the path is difficult during the winters due to snowfall.
is the worship of the femininity and female power of the Goddess Durga. It is conducted through nine nights, hence the name. In Navratri celebration of Vaishno Devi, during the first three days, the goddess is invoked as a spiritual force called Durga also known as kali in order to destroy all our impurities, vices and defects. During the second three days, the Mother Goddess is adored as a giver of spiritual wealth, Lakshmi, who is considered to have the power of bestowing on her devotees inexhaustible wealth. She is the goddess of wealth. And the third set of three days is spent in worshipping the goddess of wisdom, Saraswati.
During this period, Vaishno Devi shrine experiences a huge throng of believers and tourists both from India and abroad. The yatra begins at Katra, and pilgrims have to cover 13kms terrain on foot to reach the Darbar. The whole place is decorated with flowers, lights etc. People adorn themselves in traditional wear of Jammu & kashmir. Children get decked up with red and golden churni, dressing up like the Goddess herself. Many people who are not able to visit the shrine during that time or are living outside India, send gifts to India from USA to pay their respects to Mata Vaishno Devi.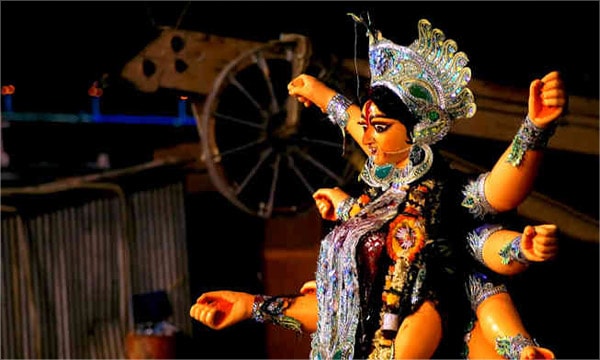 Many ministers come to inaugurate the Shobha Yatra to the Darbar. The journey amidst snow capped mountains and sprawling forests arise from within the holy shrine of Maa Vaishno Devi. There is a common faith among the folk that Goddess-Vaishno sends a 'Call' to her devotees and that once a person receives it, wherever he or she is, marches towards the holy shrine of the great Goddess. A supernatural power seems to draw them through the mountain and they climb up those great heights step by step, chanting 'Prem se bolo, Jai Mata Di'. There are images of three deities - The Mahakali, Maa Saraswati and Maha Lakshmi.
As you immerse into the excitement, divinity and happiness of the forthcoming festivals, send gifts to India to your beloved ones in India. They are sure looking forward to receive exciting gifts from you as much as you are excited to send and this trusted online portal will help you do just that with their Durga Puja gift ideas where you can send various delicacies and gifts on this festive season.