Valentine's Day is one of the most celebrated occasion of the world where people gift each other expressing their love for each other. In this hustle and bustle of the world, people often substitute their presence with some lovely gifts. Gifting is a process which brings smile making a relationship more strong. Valentines Day is one such occasion which carries in with it loads of exhilaration. Valentine's Day is one of the biggest gift giving occasion of this world. People get crazy in this season of love and choosing the right gift for the love of your life often becomes a nerve-wracking attempt. GiftstoIndia24x7.com brings forth some wonderful romantic gift ideas for your Valentine which will enhance your love life.
1. Flowers: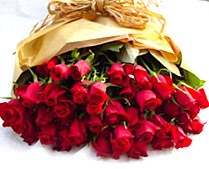 "Where flowers bloom so does hope."- Lady Bird Johnson
Nothing can bring more smile on your loved one's face than a properly arranged bouquet of flowers. Flowers are indeed colourful and are always considered as one of the best gifts since time immemorial. The sensual appeal and fragrance of roses along with its variation in colour make it special and notable for this season of love. The current flower sale ratio proliferation is well witnessed by the Valentine's Day; predominantly roses which exceed more than a million in a day. The retail budget of the last few years on flowers wonderfully show the craze for flowers in this season of love.

Other than roses, an intricate arrangement of a host of spring flowers, orchids, sunflowers etc can even make out a wonderful bouquet ideal for this season. In this noble job, a proper florist plays a vital role to arrange a perfect bouquet of flowers. In recent years, there has been a significant burgeoning of florist services in the market because of the blooming demand of flowers nowadays.

2. Body Care Basket:

Our new generation always look for something different. Apart from flowers, jewelleries, candies etc the demand for "something different" always remains on high. As per the current trends, Body Care products or Spa or an entire hamper of such commodities attract a lot of buyers in Valentine. Bath and body baskets as well as Spa vouchers are quite pampering gifts which can help to soothe your adorable's mind and body. The increasing sale of these products in Valentine is proved through the various companies which are launching more and more options for such gift ideas beginning from sensual oils, seductive fragrances and indulgent bath products.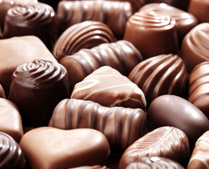 3. Chocolates and Candies:

According to the National Retail Federation survey, chocolates and candies will carry forward their position as one of the favourite gift items for all the Valentines out there. Research says that about 47.6% of buyers have planned to purchase candy for their Valentine in 2014. As per the National Confectioner's Association, the candy sales account for about 4% of total yearly candy revenue. Industry sales estimates that the sale of Candy topped $448 million in 2009. About $1.6 billion was spent over candy in 2013 by the buyers in America. In 2013, 51% buyers bought chocolates and candies for their Valentines along with other gifts.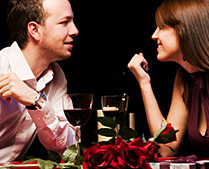 4. A Special Date:

Weekends are always a time to rejoice. According to National Retail Federation, in 2014 about 35.6% are planning to celebrate their Valentines weekend by eating out - it may be a brunch or lunch or dinner. Its the high time to spend your Valentine as a holiday weekend making it more special. A surprise date is always a wonderful option to make your lovables happy.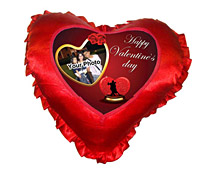 5. Personalized Gifts:

Bored of the same kind of gifts? Give something new, personalize it. Anything like chocolates, cakes, coffee mugs, watches, cushions etc can be made more memorable and meaningful by adding your character to it. The customised gift market is on the rise hugely and is quite profitable too. Today till 2014, there are more than 100,000 businesses selling personalized gift products with annual sales of approximately $27 billion which is on increasing mode as well. Valentine's Day is the ideal time to gift such memory preserving items which are often preferred by the gift givers in this love season. Generally personalised items are affordable, meaningful and usable which makes it a perfect gift item.

6. Jewellery:

Three things that a woman would never let go - her clothes, her values and her jewelleries. Jewellery is an universal accessory which has a unique place in Indian customs and traditions. So, jewellery is always an appropriate and noble idea of pleasing her. In this updated modern world also jewellery has never lost its position. It is a traditional Valentine gift for often men use this as an opportunity to propose with an engagement ring. Our retail records of the past few years on the sale of jewellery says-
2013 - 19.7%
2012 - 18.9%
2011 - 17.3%
2008 - 16.6%
2007 - 17.9%
This proves how the demand for jewellery as Valentine's Day gift is growing up along with the current market trends. Manishi Sanwal, general manager, Jewellery and Watches, LVMH Moet Hennessy Louis Vuitton India says, "Valentine sales account for nearly 10-12% of business share for a luxury brand. It is a heavy buying festival that has seen a significant jump over the past 4-5 years."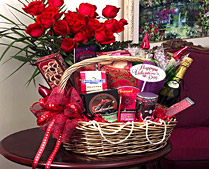 7. Gift Hamper:

Valentine's Day is always a special in every couple's social calendar. And finding a perfect gift for that purpose often become hassleful. Surprise and enchant your lover this year through a wonderful set of products arranged in a basket which can include perfumes, watch, spa vouchers, chocolates, flowers and many more. Such package of gift products are called Gift Hampers. This impressive gift service business was first introduced in 1999, catering for more or less every occasion. But Valentine's Day being one of the greatest gift giving event helps this business to bloom every year during this season.

8. Soft Toys:

In this beautiful season of love one can choose from a wide range of cuddly soft toys, cushion covers, heart shaped cushions, huge teddy bears and many more exciting soft toys.
Soft toys are always a favourite gift item for every girl. Indulge in some pampering items for your beloved this year to make her feel loved and adored. Soft toys associates true feelings of love, care and appreciation making the demands for such soft toys higher following the current trends. A soft toy gift on this love filled day can indeed be the most romantic part of your moment. This season of love marks huge sale in the soft toy shops due to the excessive liking for this product as a gift for the couples.

9. Greetings:

Greetings is a wonderful way of expressing yourself. It conveys the hidden emotions and feelings of your heart. From Birthday to Valentine's Day, Greetings Cards have always acted as an awesome way of arranging a proper set of gift. In this season of love attach a pretty greetings card with your gift to add on a special effect to it. This is an age old method which is used till date as an effective mode of wishing our adorables. The huge market of online shopping has made it easier to buy varieties of greetings cards through them. Greetings can be wonderfully assorted with a bouquet of flower, cakes, chocolates etc.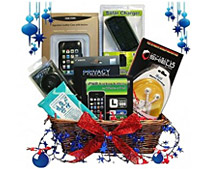 10. Electronic Gadgets:

If your man is crazy about gadgets, this is the high time to impress him with some heart throbbing gadgets. In this age of Smart phones, you can easily go for one if your man is not yet having one. Other than that cameras, tablets, notebooks, ipods, laptops etc can excite your love this Valentine. If he is a die-hard gamer you can choose from the wide collection of gaming aids and gadgets found in the market. The upcoming electronic gadgets of 2014 can be bewitching valentine gifts for your lovers.

Electronic gadgets are not always ideal for guys. These can impress a lot of girls as well. So, give something useful as well as appealing in this season of love.

Valentine's Day always remains incomplete without a proper gift. And choosing the right gift often gets troublesome for all the lovers out there. In this busy world online shopping has created a huge space for itself only to help the customers to have a happy shopping. Valentine's Day is a great occasion for online sales. According to the National Retail Federation, more than 26% of all gift purchasers surveyed last January 2013, planned to buy something online. So, this Valentine try it out and select the appropriate range of items for your lovables. This year spread more love and affection among your loved ones and have an awesome time together.