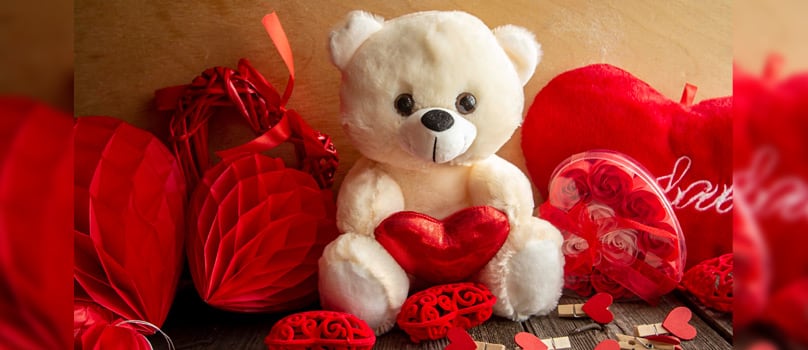 Children have an extremely active mind. They are perpetually inquisitive and love engaging in some activity or the other. They have a lot of energy. If it is not channelised properly will leave you with scribbled walls, broken toys, or an endless session of watching cartoons. So here are 10 popular gift items that will make their special days so much more fun.
Chocolates

This had to be the first entree on this list. Kids love chocolates. When there is a child with you, right from ice-creams to pancakes everything comes in chocolate flavour. So bring a big beaming smile on a little one's face by gifting him/her a nice box of chocolates to India.

Soft Toys

Children go through various psychological changes as they grow up. The way they express their emotions also change. During these phases, they have often been seen to connect with specific objects around them, especially soft toys. Children find comfort in these cuddly plush toys making it one of the most popular gifts for them.

Colouring Set

Many kids have the innate ability to create. Their imagination runs from the highest peak of the mountains to the lowest depths of the oceans. The best way you can help them to express these thoughts is by letting them draw. A colouring set will be a nice gift for a kid with an artistic flair.

Lego Building Sets

Do you see an ace architect in the making in a little one around you. Lay the bricks of his/her dreams by giving him/her a fun LEGO building set. This is an amazing play-time item that engages kids constructively.

Water Gun

Children love to have fun with water. They look forward to Holi to splish-splash as much as they want without being reprimanded. But you can now make their everyday bath experience a super-fun one by gifting them a water gun.

Books

Just like food books too satiate hunger. It is the food for the inquisitive minds that never cease shooting questions. It is one of the most important gift items that you can send to a lovely little one. Be it a picture encyclopedia that will open their windows to facts or a good fiction read, you could always find a book for a kid.

Karaoke Microphones

Some children are gifted singers. Make their musical journey a memorable one by sending them a Karaoke mic. The device creates a simulation of singing on a stage live. The kid can use this microphone to sing along with the recorded music.

Cartoon Printed Upholstery

Make bed-time fun for a little one with this special gift of cartoon printed upholstery. These cute bed sheets, pillow covers, blankets and cushions are both comfortable and adorable. Some sheets also have popular game boards printed on them. This makes the bed a perfect place for game sessions as well.

Puzzles

Tickle the little one's grey cells with an interesting session of puzzle-solving. Gift a box of puzzles to engage them for an interesting and creative brain-storming time. These puzzles are available on different subjects like Geography, nature, food, cartoons etc. Make sure you get the right level of complexity of the puzzle for the right age.

Kids Roleplay Kits

Inspire the little ones with a cute role-play kit to achieve big when they grow up. These amazing assortments of life-like play items come in various themes. There are replicas of essentials from different professions and household activities. Roleplaying is an activity that helps children develop a better understanding of these. It also gives them a chance to explore and develop an interest in different occupations.