Gift Delivery Statistics

for Patiala

No. of gifts delivered in Patiala - 1176
About

Patiala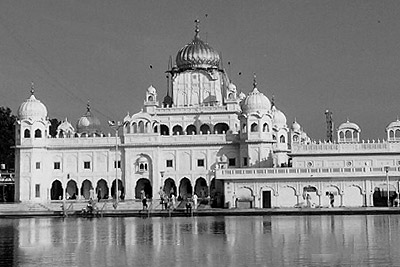 Patiala is a city in southeastern Punjab and fourth largest city in the state and is the administrative capital of Patiala district. Patiala state was established in 1763 by Baba Ala Singh, who laid the foundation of the Patiala fort known as Qila Mubarak, around which the present city of Patiala is built. Patiala's Netaji Subhas National Institute of Sports (NIS) is Asia's largest sports institute in princely city of Patiala. The institute was renamed as Netaji Subhas National Institute of Sports in January 1973. Patiala's sway over the Malwa area extended beyond merely political influence. Patiala was equally the set of religious and cultural life. Educationally, Patiala was in the forefront. Patiala was the first town in this part of the country to have a degree college. Patiala has seen the evolution of a distinct style of architecture. Borrowing from the Rajput style, its beauty and elegance are moulded according to the local traditions.
PIN Codes

in Patiala
These PIN Codes are those where we can arrange delivery of Gifts to Patiala .
"HD" represents "Hand Delivery". For these PIN codes, delivery will be done by hand on the date you choose.
"CD" refers to "Courier Delivery". For these PIN codes, the gifts will be shipped through our shipping partners & will be delivered during the range of dates selected by you.
CD

Courier Delivery

HD

Hand Delivery
Are Fresh Cakes and Flowers Delivered By GiftstoIndia24x7.com to Patiala?
If you want to send Cakes and Flowers to your friends and family in Patiala, you can always place your order on GiftstoIndia24x7.com as we deliver only fresh cakes and flowers to your loved ones. GiftstoIndia24x7.com has a reputation of delivering fresh flowers and cakes, as we understand the emotions behind your gifts we take care to not disappoint you and the recipient.
Send Express Delivery of Gifts to Patiala
GiftstoIndia24x7.com brings to you express delivery of gift where you can send gifts to your loved ones in one day.
We have introduced this express delivery so that you do not miss out on sending gifts on special occasions. With express delivery you can send cakes, flowers, soft toys etc combo of gifts and surprise your loved ones.
How to Surprise Loved One at 12 o'clock Midnight?
Do you plan to surprise your loved at 12 o'clock midnight than you have come to the right place as GiftstoIndia24x7.com delivers gifts to your loved ones in Patiala at midnight. We have a reputation of on time delivery so you will surely won't be disappointed with our delivery timing. You can deliver delicious cakes, fresh flowers, cute soft toys and many other gifts can be delivered to Patiala at midnight. Our customer service is 24x7 available so you can contact us anytime.
Top Selling Gifts for Loved Ones in Patiala
GiftstoIndia24x7.com brings to you amazing collection of gifts that you can send to your loved ones on special occasions to Patiala. We offer you many gifts that are perfect to send to your family and friends, the top 5 among them are -
Flowers
Cakes
Soft Toys
Personalised Gifts
Gift Vouchers