Gift Delivery Statistics

for Daman & Diu

No. of gifts delivered in Daman & Diu - 35
About

Daman & Diu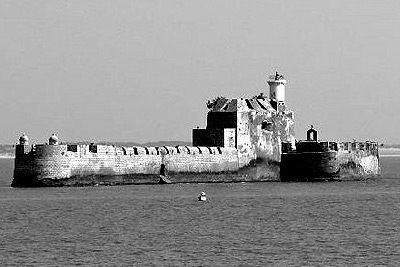 Daman and Diu is a union territory in Western India. With an area of 112 km2, it is the smallest federal division of India on the mainland. The territory comprises two distinct regions—Daman and Diu—that are geographically separated by the Gulf of Khambhat. The state of Gujarat and the Arabian Sea border the territory. A Portuguese colony since the 1500s, the territories were annexed by India in 1961.

For over 450 years, the coastal enclaves of Daman (Portuguese: Damão) and Diu on the Arabian Sea coast were part of Portuguese India, along with Goa and Dadra and Nagar Haveli. Goa, Daman and Diu were incorporated into the Republic of India on December 19, 1961, by military conquest. Portugal did not recognise the Indian annexation of these territories until the Carnation Revolution of 1974.

Source : Wikipedia
PIN Codes

in Daman & Diu
These PIN Codes are those where we can arrange delivery of Gifts to Daman & Diu .
"HD" represents "Hand Delivery". For these PIN codes, delivery will be done by hand on the date you choose.
"CD" refers to "Courier Delivery". For these PIN codes, the gifts will be shipped through our shipping partners & will be delivered during the range of dates selected by you.
CD

Courier Delivery

HD

Hand Delivery
Same day delivery of gifts to Daman and Diu
GiftstoIndia24x7.com has been serving global Indians by delivering their gifts to their loved ones since 1999 and with a delivery network over 1200 cities you gifts get easily delivered to every city in India and also union territory like Daman and Diu. With our same day delivery service your gifts for your special ones in Daman and Diu will be delivered with one day and put a smile around your loved ones faces. Gifts like cakes, flowers, chocolates, sweets and many more from our range of gifts can be selected and rest be assured that we will deliver it on time.
I want to send gifts same day to Daman & Diu. Is it possible ?
The greenery and pristine blue of Daman and Diu harks every wandering soul back to it over and over again.
But for those who had to leave this beauty and settle elsewhere, the pain is a notch higher. Giftstoindia24x7.com lets you send gift to your loved ones in Daman and Diu sitting anywhere around the world. It also has the facility of Same Day Delivery that enables sending a gift within 24 hours of ordering. So no more worries about not being able to send gifts to your loved ones last minute.