Gift Delivery Statistics

for Chandigarh

No. of gifts delivered in Chandigarh - 276
About

Chandigarh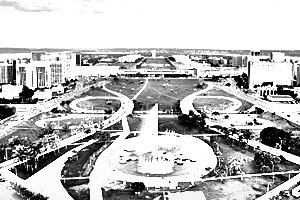 The city of Chandigarh was the first planned city in India post-independence in 1947 and was known internationally for its architecture and urban design. The master plan of the city was prepared by Le Corbusier, transformed from an earlier plan by the American planner Albert Mayer. Most of the government buildings and housing in the city reflect this style of architecture. Apart from being a bustling city, Chandigarh is a Union Territory as well as the joint capital of Punjab and Haryana. Thus, this is very much politically relevant and it is also known for its culture and modernistic approach. The term Chandigarh refers to the fort of Goddess Parvati that comes from the Chandi temple located here. It is believed that this city is a part of the Indus Valley Civilisation being the site for the city of Harappa. The Shivalik Himalayas are very near to this city and thus this a very popular tourist destination. Hot summers, pleasant winters along with intermittent rainfall make up the climate of Chandigarh.
PIN Codes

in Chandigarh
These PIN Codes are those where we can arrange delivery of Gifts to Chandigarh .
"HD" represents "Hand Delivery". For these PIN codes, delivery will be done by hand on the date you choose.
"CD" refers to "Courier Delivery". For these PIN codes, the gifts will be shipped through our shipping partners & will be delivered during the range of dates selected by you.
CD

Courier Delivery

HD

Hand Delivery