Stunning Zardosi Rakhi for Brother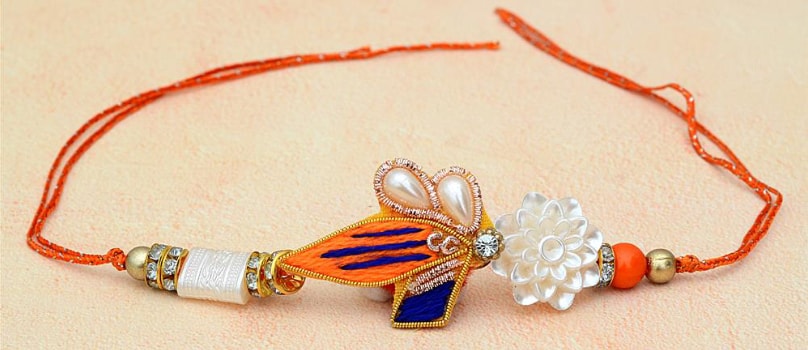 Raksha Bandhan is a popular Indian festival which celebrates the chaste bond of love between siblings. According to the Hindu calendar, this auspicious occasion is celebrated on Shravana Purnima. Rakhi is a festival of love, care and affection and the bond of love shared between brothers and sisters.
The term 'Raksha Bandhan' means a bond of protection. Sisters tie a Rakhi thread on their brother's wrists and promises to protect them from all evil influences. On the other hand, the brothers pray for the well being of their sisters and promises to protect them from all kinds of troubles and harms.
In today's fast moving world, you can bring smile on the face of your loving brother on this special day of Raksha Bandhan even if you are miles away from him by sending online Rakhis. In fact, you can make him feel special by sending him amazing gift items through a reliable Rakhi India website.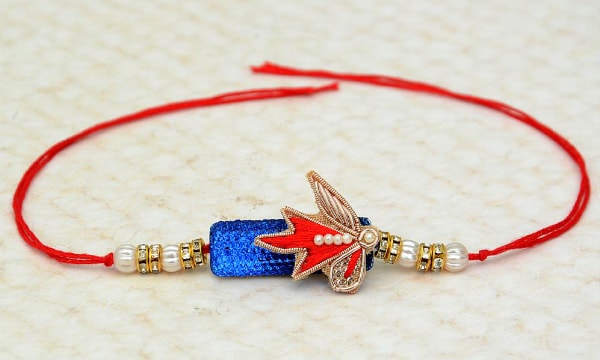 It is true that exchanging gifts adds value to an occasion. But there is no better way to bring smile on the face of your adorable brother with an attractive Rakhi on this auspicious occasion. We have brought an amazing collection of gorgeous, elegant and stunning zardosi Rakhis. Cherish your loving brother from miles away with giftstoIndia24x7.com.
This appealing zardosi Rakhi will be definitely loved by your dear brother. It comes in paisley pattern and floral design and has been studded with faux white stones and beads. Delight your loving brother with this beautiful purple and green kalka zardosi Rakhi. It has been embedded with beautiful zardosi work and kalka design.
Send Rakhi to India from USA in an easy and flexible manner with giftstoIndia24x7.com. Make the celebration grand by sending amazing Rakhi gifts to India along with exclusive Rakhis to your sibling on this auspicious occasion with this premier online gifting portal.