When is Ganesh Chaturthi in 2015 – A Celebration of Wisdom and Hope
Ganesh Chaturthi Calendar
| | | | | | | |
| --- | --- | --- | --- | --- | --- | --- |
| Sun | Mon | Tue | Wed | Thu | Fri | Sat |
| | | 1 | 2 | 3 | 4 | 5 |
| 6 | 7 | 8 | 9 | 10 | 11 | 12 |
| 13 | 14 | 15 | 16 | 17 | 18 | 19 |
| 20 | 21 | 22 | 23 | 24 | 25 | 26 |
| 27 | 28 | 29 | 30 | | | |
Ganesh Chaturthi or Vinayak Chaturthi is one of the largest festivals in India. This festival honors the birth of Lord Ganesha who is the Hindu god of wisdom. He is worshipped due to his ability to bring good fortune to people and remove their obstacles. Ganesh Chaturthi is mostly celebrated in the western states of India. Mumbai is one of the best places to experience Ganesh Chaturthi in full flow. Celebrations of this festival are grand and are observed by millions of people in India. If you are wondering when is Ganesh Chaturthi in 2015 - it is on the 17th of September.

How is Ganesh Chaturthi Celebrated in India?

Ganesh Chaturthi Celebrations take place very publicly and local communities often compete with each other in terms of grandeur and class. Streets become highly crowded and filled with devotees from all around the country. It is one of the most sacred festivals in the Hindu religion. This festival is being celebrated since the 17th century and the traditions and ceremonies in the festival have carried down through the centuries.

You can celebrate Ganesh Chaturthi with your family even if you are far away from them. There are various online websites that allow you to send gifts to India so that you can celebrate with your family even if you are thousands of miles away from them. Make this Ganesh Chaturthi special and memorable with some amazing gift ideas for Ganesh Chaturthi.




Ganesh Pendant

The adorable Ganapati pendant can delight your mother or wife on the auspicious occasion of Ganesh Chaturthi. Make this Ganesh Chaturthi special and memorable by gifting your loved ones beautiful gold and diamond ganesh pendant.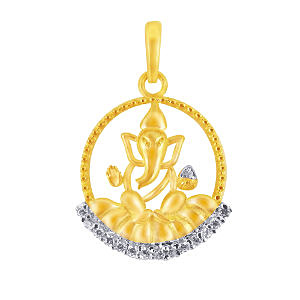 Gift Hampers

An awesome gift hamper is a perfect gift that you can send to your loved ones in India during Ganesh Chaturthi. This hamper includes a cake, card and flowers. It is a perfect gift to express your heartfelt thoughts to your loved ones in India. The hamper is absolutely grand in every way and can brighten up the day of your loved ones.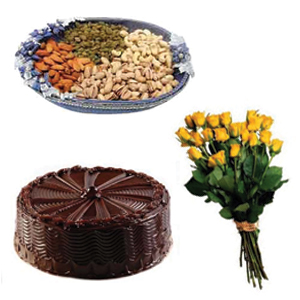 Ganesha Wall Hangings

The Mangalmurti Ganesha wall hanging is a perfect family gift for your loved ones in India on this special day of Ganesh Chaturthi. They can easily place this spiritual wall hanging in their puja room or drawing room and attract the attention of all visitors who see it. The bronze finish and intricate embellishments make the wall hangings truly spectacular.




Sweets

Sending delectable sweets is the best way to wish someone on Ganesh Chaturthi. A combination of tasty sweets and flowers packed into a brilliant combination will definitely delight your loved ones on this auspicious occasion. No Indian occasion is complete without sweets and the same is applicable to Ganesh Chaturthi as well.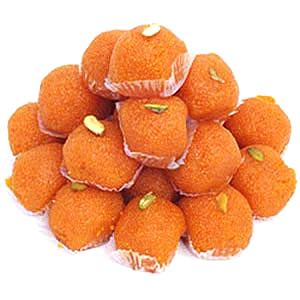 Idols

A beautiful Ganesha idol adds joy and happiness to a popular Indian festival like Ganesh Chaturthi. It will bring a lot of luck and prosperity to your loved ones. The idol looks stunning from every angle and can be used as a wall hanging as well. You can make your loved ones feel special and happy by gifting them a wonderful Ganesha idol on the auspicious occasion of Ganesh Chaturthi.



Ganesh Chaturthi is one of the festivals that bring families of India together. We hope Ganesh Chaturthi will be a very auspicious event for you and your family this year and the years to come. Make the celebration of Ganesh Chaturthi grand by sending your loved ones beautiful gift items.