The Tradition of Lights on Diwali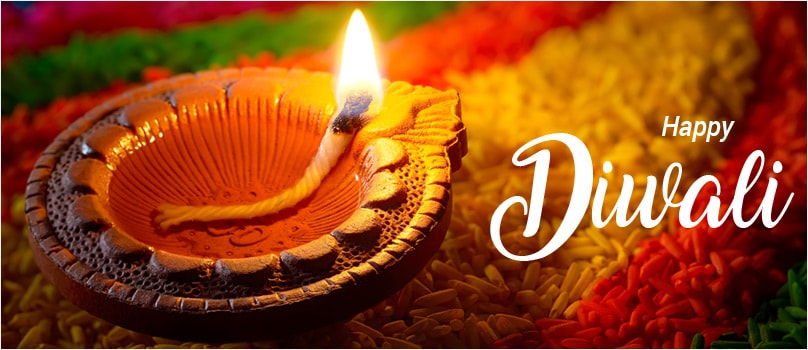 Diwali is a festival that is celebrated in different parts of India with different customs and traditions. However, a few of the rituals remain the same in each and every place, like the celebration of lights. This particular aspect of Diwali is so well known and important that this festival is also known as the 'festival of lights'. The word 'Diwali' itself has been derived from 'Deepavali' which refers to a row of deeps or diyas. It is also customary to exchange such Diwali gifts to India consisting of diyas and candles during this time. There are historical and mythical references and stories hidden behind the significance of lights during this festival, which we will now look into.

Diwali Tradition of Lights

Lighting of diyas and candles as a part of Diwali celebration is something that is observed everywhere. There are various stories behind this custom that can enable us to know about this in a better manner. The most popular one is the return of Lord Rama to Ayodhya after defeating the demon Ravana and completing his 14 years of exile. The people of Ayodhya wanted to celebrate this occasion and hence they decorated the city by lighting earthen diyas. There is also the myth of Goddess Durga's defeat of Narakasura on this day which is celebrated by lighting lamps that wash away the darkness. Traditionally, diyas made of clay or brass are lighted on this occasion at all exits and other places of the house. With the passage of time, these diyas have lost their former place of glory but the tradition of lights still continues through candles and electrical lights.
The celebration of Diwali is observed best by lighting diyas and candles with friends and family. You can opt for sending gifts to India online if you are not being able to be with them this year. There are myriads of exciting gift items on this online gift store that you can send to India for your loved ones.

Diwali Gifts

You can find several exclusive diyas and candles in the Diwali essentials section of this online gifting portal. Diwali diyas are an important and integral part of this festival and various such items are available here. The Splendid Lakshmi Ganesh Diya Set consists of eleven diyas with facial images of Goddess Lakshmi and Lord Ganesh. There are different types of Diwali candles showcased on this gifting site that they will like to possess. The Aristocratic Candle Holder on Tray three golden candle holders with green floral candles on a golden coloured tray.
A variety of corporate gifts are present on this online gift store that you can send as gifts for your colleagues. The Elegant Card Tray with Tasty Handmade Chocolates has a tray for keeping playing cards as well as handmade chocolates. Sending Diwali hampers on this occasion is also a good idea and many enjoyable hampers are here. The Hamper of Chocolates, Dry Fruits and Diwali Greetings Card has a Diwali greeting card, branded chocolates and different types of dry fruits.
The festive season of Diwali is going to be upon us soon and the tradition of lights will surely be followed by everyone. These wondrous gifting options can surely make this coming Diwali a memorable one for you and your dear ones. Gifts for other events and festivals can also be obtained from this very reliable online gifting portal.