Make Karwa Chauth celebration grand with top 5 gift ideas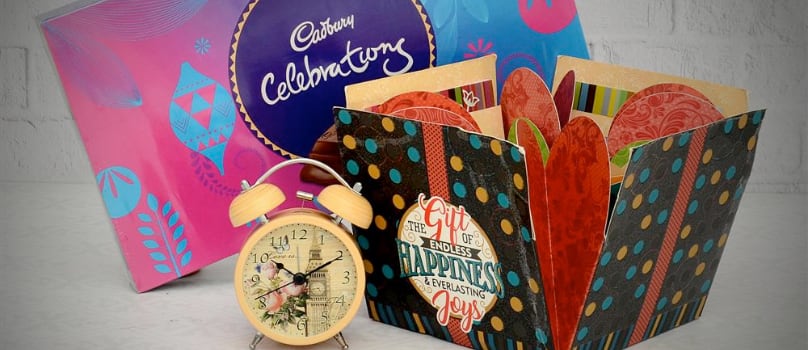 The Karwa Chauth is a ritual performed by Hindu women for the longevity of their better husbands. The karwa chauth gift ideas help to strengthen the bond of love between the husband and wife. There are numerous of such gifting ideas but choosing the most appropriate one depends on the tastes, likings of the individual's wife.
Make Karwa Chauth celebration grand, special and memorable with exclusive gift ideas. The karwa chauth gifting ideas for the bahu includes dry fruits hampers, sweets, suits, sarees, Jewellery, sargi, Pohi and puja thalis.
Sargi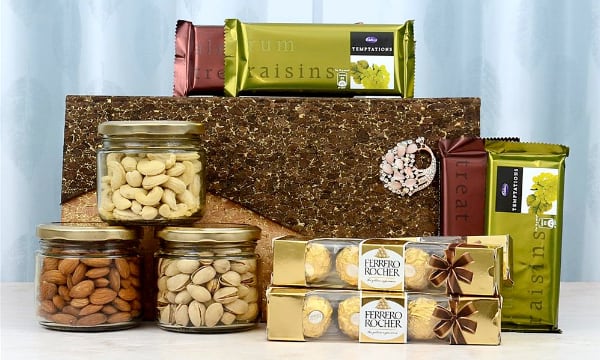 The food item includes pheni. Pheni is a sweet item that is made using semolina and milk. Sargi along with parantha, various types of sweets, fruits are used as Karwa Chauth food items.
Pohi
The festival in context is quite complex and involves different rituals. Married ladies offer their mother in law's Pohi and expensive gifts on such occasions. This is a custom and it says that it helps to strengthen the bond between the mother in law and the newly wedded bride. These gift hampers boost the happiness in such events.
Karwa Chauth Puja Thali
One of the most important gift items to grace the occasion is Karwa Chauth Puja Thali. The thali is usually made of silver and has intricate designs that make them even more attractive. This special gift enhances the festive spirit in such auspicious occasions.
Sweets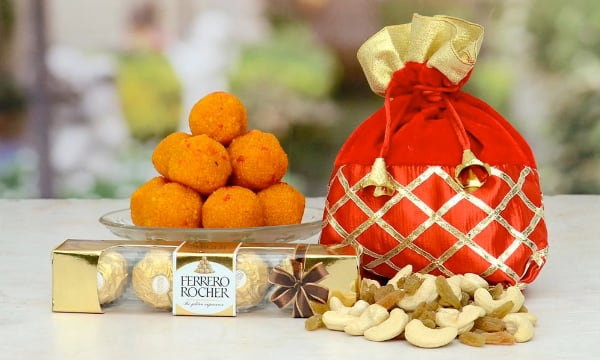 There are a range of delectable sweets available as gift items to celebrate the festival. Gifts related to sweets which includes laddoos, barfis, kesar peda, rasgulla, sohan papri, kheer kadam, kaju barfi can delight your dear ones on this occasion.
Ladies Perfumes
On the occasion, the husband can make her wife happy by gifting ladies perfumes. There are brands like Calvin Klein, Burberry offering popular products. Proper selection of the jewellery, perfumes, and flower vases as gifts is a good notion during the festive season. The web and the Internet have simplified things to a great extent. These individuals can expect to search for the best site to send gifts to India online. The genuine web portals have credentials that are laid out in the website itself. Spotting them is not a problem for an alert customer.
The e-commerce web portals offering gift items to the customers on the occasion of Karwa Chauth also engage in selling wedding gifts to India. One can send gifts to India online via such website and the gifts may include flowers, gift hampers, cakes, perfumes, and watches, gift vouchers for men, women and couple. The choice of a gift is totally influenced by an individual's taste and preferences. In this respect, while making a purchase it is recommended to understand the likings of the opposite partner as by doing so precious resources do not get wasted.