Delicious Main Course Recipes for Diwali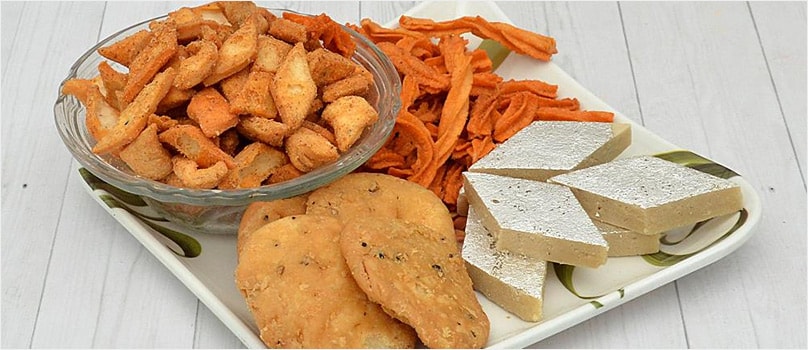 Diwali also known as 'Festival of Lights' is celebrated with great vigour and enthusiasm by every Indian. The festival has gained lots of popularity in various other nations such as USA, UK, Australia and many more. Though the procedure of Diwali celebration varies from place to place, the core essence of the festival remains the same. The festival is usually celebrated between October and November depending upon the Hindu calendar. This festival generally falls in between mid -october and mid-november. and according to the hindu calender it falls on the darkest night of lunisolar month called kartika. There are several ancient Hindu legends associated with celebration of Diwali. Some of the most popular ones are the return of the Pandavas, the killing of Narakasura and the return of Lord Rama to Ayodhya after fourteen years of exile.
Diwali celebration begins from Dhanteras and ends with Bhai Dooj. People remain in a festive mood and enjoy these five days with great joy & enthusiasm. Lighting candles, diyas, bursting crackers are the important custom of this festival. People make the celebration memorable by exchanging gifts. As the date of the festival approaches, the shops get filled with a variety of Diwali gifts. If you are thinking to send warm gifts to your loved ones then you can take the help of the online stores in sending gifts to India. GiftstoIndia24x7.com is a reliable online store through which you can send gifts to India on time.

You can make Diwali more joyful by cooking some special dishes for your loved ones. Diwali is a season of absolute enjoyment. Pedas, chocolates, barfis, mewa sweets and traditional Hindu snacks are flavors of this season. Along with the preparation of various sweets, people also prepare tasty dishes in lunch and dinner. Here is a popular dish - Lemon Rice, that you can prepare for your dear ones in Diwali.

Lemon Rice is a popular dish of South India. The details of the recipe is as follows:-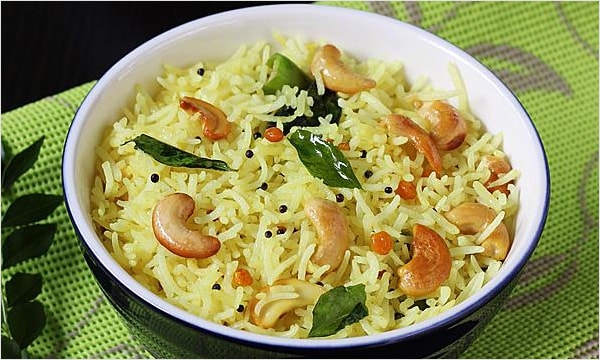 Ingredients:

2 cups of boiled Rice
1/3rd cup of Lemon
6 tablespoon of Oil
½ teaspoon of Black Mustard seeds
Few curry leaves
3-4 green chilies
Salt to taste
¼ th teaspoon of turmeric powder
¼ th cup of peanuts

Method of preparing the Lemon Rice

At first boil the rice and keep it separately in a different container.
Take a pan, add 6 tablespoon of oil and heat it.
After heating the oil, add mustard seeds and allow the seeds to splutter.
Add peanuts and turmeric powder and fry them until the mixture turns light brown.
As soon as the mixture turns light brown take it off from the flames and add 1/3rd cup of lemon juice and mix the ingredients well.
You can pour the lemon juice mixture to the boiled rice and stir it uniformly.

Lemon rice is ready. This dish is usually eaten with Raita.

If you are not sure of how to make Raita then you can follow the recipe mentioned below:-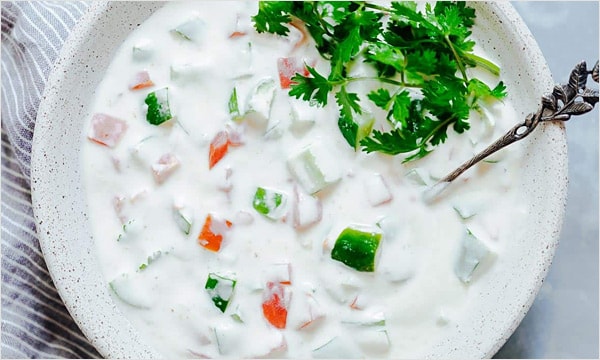 Ingredients

1/2 kg curd
2 finely chopped onion or cucumber
1 finely chopped green chilli (optional)
1 finely chopped ginger (optional)
Finely chopped few coriander leaves ()
1 teaspoon oil for tadka
¼ small mustard seeds (small)
1 teaspoon salt

Method

Beat the ½ kg curd.
Add finely chopped onion/cucumber, green chilly, coriander leaves and salt,
Fry the mustard seeds in oil
Add the fried mustard seeds to the raita and mix the ingredients properly
Keep the raita in refrigerate for 1-2 hours

Serve the onion/cucumber raita with Lemon rice and make the Diwali celebration joyful.