Diwali Treat for your Dear Ones in India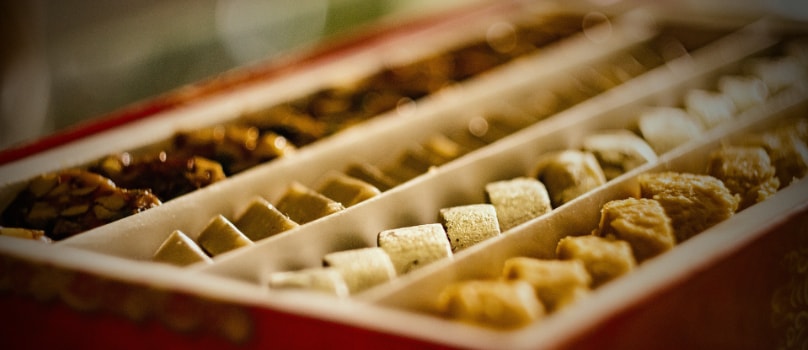 Festivals are celebrated with great fun and enthusiasm all over the world, especially in India where these are celebrated throughout the year. Whether it is Holi, Raksha Bandhan, Dussehra or Eid, it is observed with great fun and gaiety. Amongst these, Diwali is one which is by far the most popular festival in this beautiful country. If you are wondering as to when is Diwali then note that this festival generally falls in between mid -october and mid-november. and according to the hindu calender it falls on the darkest night of lunisolar month called kartika. Decorating one's home with colorful rangolis and marigold flowers, lighting the entire household with earthen diyas, wearing new clothes, meeting up with family and friends along with eating delicious food are all significant parts of this joyous festivity. As bursting crackers is an unique way of celebrating this festival, people irrespective of their caste and creed take active part in this celebration.
There are numerous legends associated with this festival, the most popular one being the return of Lord Rama along with his wife Sita and brother Laxman to Ayodhya after 14 years of exile. As it was a new moon night, people lit their homes with earthen diyas to welcome their Lord back home. Hence, even today, people light up their homes with earthen diyas and decorate their entire household with marigold flowers to welcome Lord Rama. Apart from these, exchanging gifts is also one of the main traditions of this celebration. It goes without saying that gifts are a wonderful medium to express our innermost feelings to our loved ones. Hence, family and friends exchange gifts to convey their loved ones happiness and prosperity in the coming days.
But, if you want to do something different for your loved ones in Diwali then take the assistance of GiftstoIndia24x7.com. This is an online gifting portal that has assisted people all over to send gifts to India on any occasion or festival. Hence, this year instead of presenting gifts yourself this year, give a lovely surprise to your loved ones by sending them gifts through this portal. Furthermore, this portal is apt for those also who cannot be with their family and dear ones on this festive season. As Diwali is the main festival among the Indians, GiftstoIndia24x7.com brings you a wide collection of gifts particulary for this joyous celebration. From beautifully designed diyas, candles, rangolis, home decoratives, firecrackers to Diwali, thalis, etc, are some popular items which you can send as gifts to India.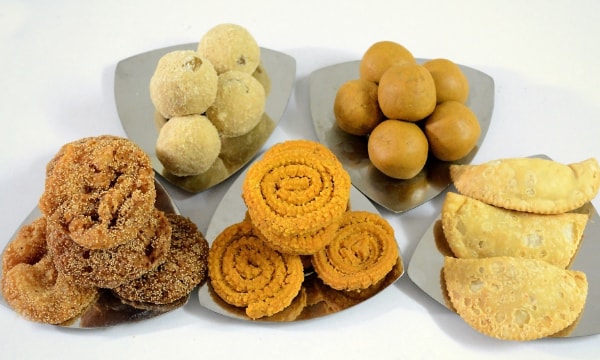 Apart from these, sending sweets or dry fruits is also a well known tradition on the festival of Diwali. Hence, keeping this in mind, Giftstsindia24x7.com brings you a wide variety of sweets which will be an ideal gift on this festive season. If you browse through the 'Diwali Sweets' section of this site, you will come across a wide selection of sweets which your dear ones will be thrilled to receive. Kaju barfi, motichoor laddus, kaju suraj, kaju pista roll, gulab jamun, rasgulla, are some popular sweets you can send as gifts to your loved ones. Moreover, if you want your gift to be more traditional then check out the 'Diwali sweets thali' section. Here, all the sweets are presented in beautifully decorated trays and thalis which will surely be appreciated by your dear ones.
Similarly in the 'Diwali Dryfruits' and 'Diwali Dryfruits Hamper' sections of this site, you will come across a wide selection of these crunchy treats which you can gift your dear ones. Raisins, cashews, pistas, dates are some variety of dryfruits to choose from. Since these are not only traditional Diwali gifts but also good for one's health, it will definitely be appreciated by the recipient. Moreover, all the sweets and dry fruits come with a complimentary German silver coin which has an image of Goddess Laxmi and Lord Ganesha engraved on it. This further makes it a perfect gift for your dear ones. Apart from these, you can also send them chocolates, flowers and cake as well through this portal.
Since, now you know when is Diwali this year, give your dear ones in India a lovely surprise by sending them fabulous gifts on this festive season. Not only will they be thrilled with your gifts but will feel your presence if you are miles away from them.