Adorable Diwali Gifts for infants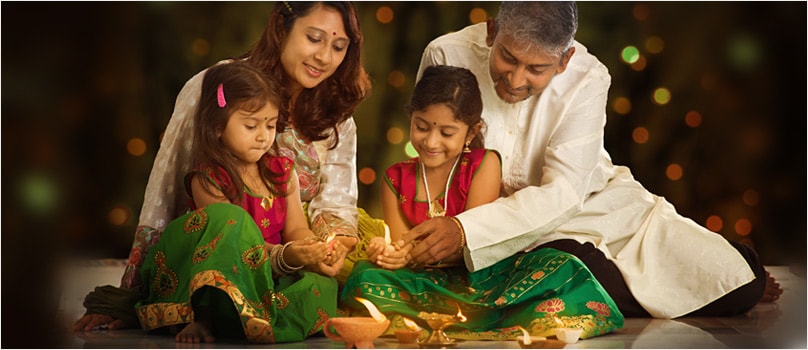 Diwali or 'Deepawali', the festival of lights, is celebrated on the 15th day of Kartika, as per the Hindu calendar. This festival commemorates Lord Rama's return to his kingdom, Ayodhya, after completing his 14-year exile. Goddess Laxmi is also worshipped on this special day to bring wealth and prosperity. This festival is celebrated in West Bengal as "Kali Puja".
Hence Diwali marks a very significant festival in Hindu calendar. Many people decorate their homes with earthen diyas and small lights on the terrace. Moreover colorful rangolis are drawn in front of the main entrance and puja ghar. Bowls of water with candles, flowers and flower petals floating on the surface are also popular decorations. Alongside these, people wear new clothes and distribute sweets and Diwali gifts to India to their loved ones to make this remarkable.

Are you wondering when is Diwali?

Then, make a note that this festival generally falls in between mid -october and mid-november. and according to the hindu calender it falls on the darkest night of lunisolar month called kartika. If you are settled somewhere abroad and can not visit India during Diwali owing to your professional commitments or educational constraints, you can send gifts to India to your dear ones.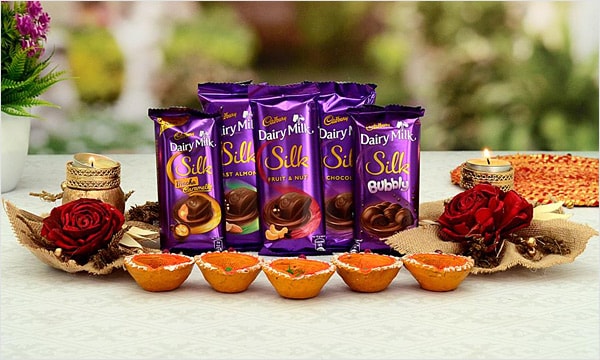 Bygone are those days when people used to hop shops and stores in search of gifts and send them through courier companies. Now-a-days people shop at the online portals without leaving the comfort of their homes and send them to their loved ones. GiftstoIndia24x7.com, one of the most popular e-gifting site has been delivering gifts across the globe since over a decade. With its global services, you can be rest assured that your gifts to India will reach the recipient just on time.

Since Diwali is around the corner, this portal has showcased an array of gifts for all such as parents, family, her, him and so on. Since infants are the ones who enjoy the most on any special occasion or festival, the portal has arranged a wide collection of items for them in the Gifts for Kids section.

Your little princess will be glued to the barbie available herein. You can also opt for barbie glam auto, breaking dawn barbie, Indian barbie, barbie glam doll and many more arranged herein. All these barbies are dressed up in wonderful apparels and accessories. Moreover you will also find barbie in her bedroom and summertime barbie to be more attractive.

Chocolates are the gifts loved by all kids and hence gifting chocolates are the wonderful idea to make Diwali grander. In this section, chocolate hampers, chocolate and cookies, and handmade chocolates are available. In the hampers, chocolates from renowned brands are assorted such as Lindt, Ferrero Rocher, Cadbury and many more to name a few. Apart from this, sweets, soft toys and dry fruits are arranged in the hampers.
Educational items is also a great idea of gifting this Diwali, if your little star has taken admission in a school. Here you will come across a broad range of items ranging from school bags to colorful images, water bottle, lunch box and so on.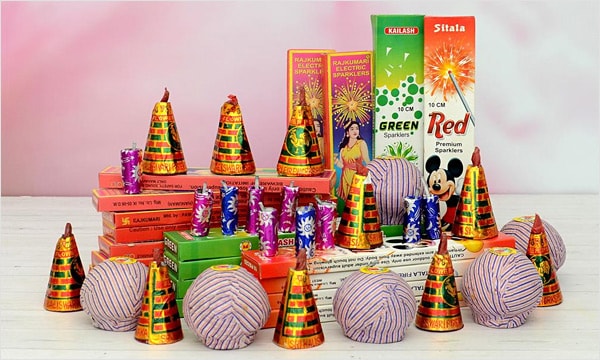 If you are puzzled what to choose for your little sweetheart, you can definitely go with Gift voucher, where he/she will get a chance to go out for a shopping and get something of their choice and dining as well. A wide variety of vouchers are arranged here, such as Gini & Jony, Pantaloons, Wills Lifestyle, Gili, Tanishq, Titan, Mainland China and so on.

May be you are far from your family, but just by sending gifts you can make them feel your presence in this grand celebration of Diwali. They will definitely treasure those moments of life for a long years to come.