Diwali Gifting - Tradition vs Technology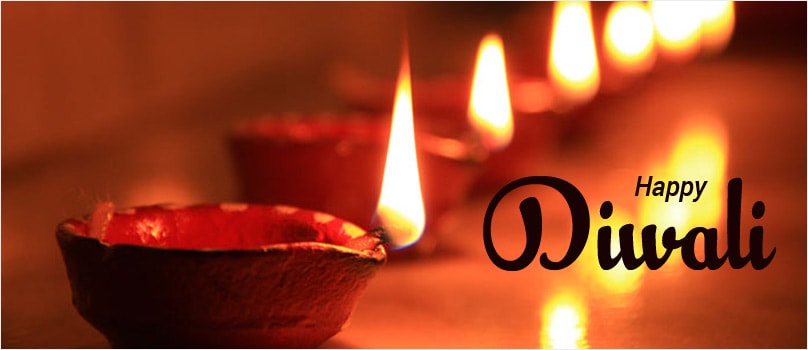 Diwali is one of the most significant, exuberant and brightest festivals in India that unifies every home, every heart, every religion and people of all age groups. The word Diwali is derived from the Sanskrit word 'Deepavali' which means 'rows of light'. It symbolizes the victory of good over evil and the 'light' signifies the righteous illumination of our inner souls marking the end of the darkness of ignorance.
Among all Indian communities, exchanging gifts hold a significant tradition. When the occasion is as exuberant and jubilant as Diwali, this tradition of exchanging gifts between family, friends, relatives and neighbours becomes the quintessence of the festive spirit.

Exchanging gifts is often the most apparent way to strengthen the bond between people and to show that you care. Your dear ones get delirious joy on receiving gifts from you. With the exchange of gifts your feelings, love, care and appreciation for your dear ones get an overwhelming expression. Gifts are a great medium to deepen the bond between near and dear ones.
Popular Diwali Gifts and their Significance
Choosing a pertinent gift for Diwali can be a brainstorming task. Keeping in mind simultaneously the relevance of the auspicious occasion and what your dear ones can be astounded with is not an easy job. Here are some gifting ideas to ease out your task that would help you get accustomed with the gifting trends in Diwali.

Sweets: No auspicious and special occasions are complete without sweets. Sweets are a symbol of auspiciousness. And Diwali is especially associated with the custom of exchanging sweets and delicacies with family and friends. Therefore, giving your loved ones a tempting taste bud experience this Diwali can make them ecstatic. Choose from the wide array of mouth-watering Sweets and Mithai Hampers and present your dear ones a delectable platter that they will relish.
Dry Fruits: Dry fruits are a symbol of richness of health and nutrients and hence dry fruits hold a special place when it comes to gifts. We always wish and pray for good health of our dear ones and what can be better than being able to gift them good health? Dry fruits are packed with health benefits as they contain essential proteins and fiber. The dry fruits assortment popularly contains almonds, cashew, pistachio and raisins. Express your love and care for your dear ones with sumptuous dry fruits assortments and Dry Fruits Hampers.
Chocolates: Chocolates are a substitute of sweets and are apposite for all celebrations. Gifting delicious chocolates is a contemporary gifting trend since it is sweet and some also contain dry fruits fused in them thus providing the contemporary combination of sweets and dryfruits. Chocolates can be enjoyed by all and hence yummy chocolate boxes and chocolate hampers are perfect to celebrate the festive spirit and exuberance of Diwali.
Home Decor: During the auspicious occasion of Diwali, cleaning and decorating the houses and dwellings is a custom practised since ancient times. According to mythology and legends, decorating one's house on the auspicious day of Diwali impresses the Goddess of wealth, Lakshmi. Hence, decorating the house with rangolis, illuminating diyas, wall and door hangings, etc. have become an integral part of the festival.
Diyas and Candles: Diwali is the festival of lights. During Diwali, India becomes a land of illuminating diyas. Light constitutes the symbol of the triumph of good over evil; the triumph of knowledge over ignorance. When the occasion is as auspicious as Diwali, diyas and candles can be one of the best gifting options. Choose from the vast collection of magnificently handcrafted and decorated diyas and artful candles.
Rangolis: Decorating the premises of the house with colorful rangolis constitutes a major part of Diwali celebrations. However, traditional rangolis made of powdered colours consume a lot of time and requires a lot of effort. So if you want your dear ones to feel the excitement of having vibrant colours on their house premises that will involve less time, less effort and a bundle of joy, then artificial rangolis can be a great gift. Choose from the wide collection of exquisite and vibrant rangolis and try out this gifting trend on this season of Diwali.
Door Hanging / Wall Hanging: It is a tradition to hang door hangings and wall hangings on Diwali. It is believed that decorating your entrance doors and interiors of your dwelling on the occasion of Diwali impresses Goddess Lakshmi who is in her most benevolent mood during this time. Hence, it is a tradition to decorate houses with these which stands as the symbol of Fortune, prosperity and good luck. Thus, door hangings and wall hangings constitute traditional gifting options on Diwali. Delight your dear ones by sending some exquisite piece of door hanging or wall hanging and equip them righteously to welcome Goddess Lakshmi so that the divine blessings are bestowed upon them.
Diwali Puja Thali: A Puja Thali is an integral part of all Indian rituals. Generally, incense sticks, 'aarti' Diyas, Mangal Kalash, Shagun Nariyal, Roli Tika Dabbis constitute the list of must-have items of a Puja Thali. Sometimes, holy idols of gods and goddesses, Shagun Coins and ghanti are also included in accordance with the occasion. Puja Thalis would be a great gifting idea on this auspicious occasion of Diwali because on this occasion Goddess Lakshmi and Lord Ganesh are especially worshipped. Your love, care and prayers for the well being of your near and dear ones will receive an ample expression. Get prepared to welcome Goddess Lakshmi, the deity of wealth with marvelously handcrafted and exquisite Puja Thalis and bequeath the divine blessings to your loved ones.
Gift Vouchers to India: The best description for this gift is splendidly exciting. It has been an age-old tradition where elder people in the family greet and present money to the younger members as a symbol of love and appreciation. This very traditional concept has now gained a contemporary mould in the form of gift vouchers. Gift vouchers are an impressive way to elate your loved ones where you have the opportunity to choose from the wide range of vouchers that are affordable to you. The recipient would be able to gladly have them redeemed as per their convenience. Due to their feasibility, gift vouchers are gaining fast popularity as the latest gifting trend. Try out this gifting option this Diwali and send exclusive gift vouchers to India.
Bring Your Dear Ones Closer with Gifts using Technology

Traditions teach us a lot of values and each tradition has a unique significance. Our traditions and practices bring people closer and strengthen the bonds between us. Technology, in the present times, has efficiently brought people closer from across the globe. Hence, Giftstoindia24x7.com takes the effort to converge technology and tradition. The site is dedicated towards using technology to bring you closer to tradition and our roots. You can now send appropriate gifts in accordance with the traditions associated with the auspicious occasion of Diwali through our site which ensures quick and safe delivery of your gifts to your loved ones. Enjoy the bliss of enlivening our very own cultural traditions with Giftstoindia24x7.com.