Top 10 Christmas Gifting Ideas for Kids
The birth of a baby is definitely the most precious gift of God for any couple and witnessing the growth of the child is the next best thing. Seeing a smile on your kid's face is priceless and that happiness will undoubtedly increase with a suitable gift for your child in this festive season. Christmas is the festival of joy, celebration and togetherness. So, in this Christmas magnify your happiness by choosing a perfect present for the youngest member of your family to ensure a delightful Christmas. Below are the top 10 Christmas gifting ideas for kids.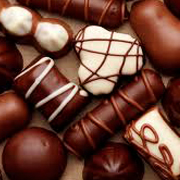 1. Chocolates
Inclination towards chocolate is ageless and can be equally delightful for a 4 year kid as well as a teenager. Chocolates are not only delicious but also unique as it can be shared and enjoyed by all in any time. It do resembles the sweetness of your heart. Choose from the wide and the best variety of chocolates like Teuscher, Scharffen Berger Chocolate Maker, Inc., Lindt, Richart, Puccini Bomboni, Ferrero Rocher, Ghirardelli or from our very own Cadbury and Nestle to make your child happier like never before.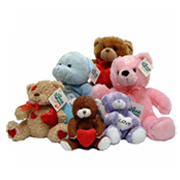 2. Soft Toys
Kids are always fond of soft toys. These life sized toys makes your child feel contented as it becomes a constant companion of your kid. Also known as Stuffed toys, these are made in different forms often resembling animals,cartoon characters and legendary creatures. Accordingly, you have a variety of options to choose between a teddy bear, a tiger or a massive dinosaur. It can also be your youngster's favourite cartoon character like Chota Bheem, Doraemon or a simple and sweet doll. Kids will love to receive soft toys which will keep them cheerful throughout the day.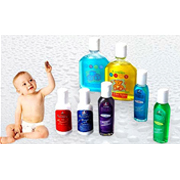 3. Baby Care
We always remain concerned with the health and safety of our baby and want them to remain fit and fine all the time. If your dearest one is under two years of age, then baby care products can be a great choice to make. During winter, kids require special care from us and therefore they need to be treated with dedicated products for babies like Baby Shampoo, Baby Hair Oil, Baby Massage Oil, Baby Cream and Baby Powder.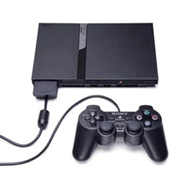 4. Electronic Toys
Today different types of electronic gadgets are available which are capable of keeping your child engrossed. These child friendly electronic machines are specially designed according to their preferred choice and taste to keep the young talents absorbed. So, in this christmas you can gift your child an electronic tablet, child laptop or a playstation to keep them delighted throughout the christmas holidays.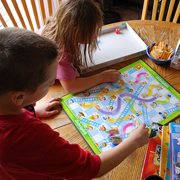 5. Board Games
You can gift your child a board game as these games increase and develop problem-solving instincts, observational skills, hand-eye coordination. These indoor games which can be played alone or with family members and friends represents culture and society. There are different types of board games which includes puzzles, strategy making, race and physical ability games or simple fun. Keeping in mind the mental attitude of your kid, you can gift him/her our traditional and classic games like Ludo, Chess, Chinese checker or recent innovations such as Scrabble, Monopoly and Candy Land.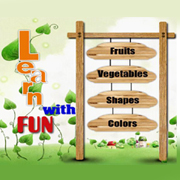 6. Educational and Learning Gifts
Educational games are a great tool for building elementary knowledge and skills for your child especially preschoolers and nursery students. Gifting these games will make your child learn and educate them for the upcoming school days as they help to recognise and learn different colours, alphabets, shapes. Your adorable kid will acquire desired skills in maths, language, science and social studies playfully through these learning gifts.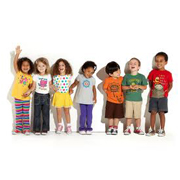 7. Apparel
Every kid loves to dress up as they have their own choices about fashion and style . So, you can surprise them by gifting them a suitable dress according to the latest fashion which will make them feel special as they can wear them on this special festive occasion. Your child will feel valued and important with the new attire and would definitely be admired among all.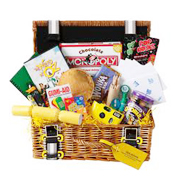 8. Kids Hampers
On this auspicious ceremony of Christmas you can send gift hampers to your lovable ones. You can choose between a wide array of items that can consist of chocolates, soft toys, toy cars, school accessories, apparel and many more. You have the liberty to choose and select from the available kids hampers and make this Christmas more enjoyable for your kids.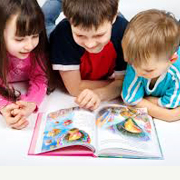 9. Books
If your young one loves to read books, then presenting them suitable books can keep them indulged in reading during this winter vacation. Books are the ultimate choice which helps to develop the child as they gain knowledge and increases their vocabulary. It also assists them to understand the world and create a sense of awareness in them. Different Comics can also be a good option as it has been widely acknowledged that comic books are capable of increasing their imaginative power. They are a great source of entertainment for kids where they get the chance to meet their childhood heroes.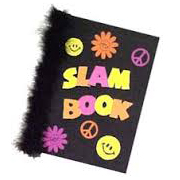 10. Slam Book

Slam book can be a unique gift for your little one. Present him/her with a sweet slam book this christmas where your young chap can store the feeling and thoughts of his/her friends, cousins, brothers and sisters. Slam book are a great option to share views which becomes a pleasant memory and will remain with the possessor forever and can be cherished anytime in future.



So, as 25th December is knocking at the door and now you have a clear idea how to surprise your very own youngster, choose from the suggestions and celebrate this Christmas with your family, friends and near ones to make it a memorable and cherishing event of your life.