When is Children's Day in 2016 : The Birthday of Chacha Nehru
Children's Day Calendar 2016
| | | | | | | |
| --- | --- | --- | --- | --- | --- | --- |
| Sun | Mon | Tue | Wed | Thu | Fri | Sat |
| | | 1 | 2 | 3 | 4 | 5 |
| 6 | 7 | 8 | 9 | 10 | 11 | 12 |
| 13 | 14 | 15 | 16 | 17 | 18 | 19 |
| 20 | 21 | 22 | 23 | 24 | 25 | 26 |
| 27 | 28 | 29 | 30 | | | |
Children's Day or Bal Diwas is the day for celebrating the little angels in our lives who add a lot of charm and enjoyment to our lives. The day is devoted to children and they enjoy this day to the fullest in many different entertaining ways. Children's Day is celebrated on different dates annually all around the world and there is also an international date for celebrating the little ones. In India, Children's Day is celebrated on the birthday of Pandit Jawaharlal Nehru who was the first Prime Minister of this country. Pandit Nehru loved children who, in turn, affectionately called him Chacha Nehru and hence his birthday is observed as Children's Day in India. Thus, if you want to know when is Children's Day in 2016 then we would like to inform you that it is on the 14th of November as usual which falls on a Monday.
Children's Day Celebration

The Children's Day celebrations take place mostly in schools, orphanages and other organisations for kids. They spend the whole day amidst a lot of fun and excitement and can do whatever they feel like doing. No studies are conducted on this occasion and children attend schools and other institutions in colour dresses. Fancy dress competitions for children are also held apart from the various cultural programmes performed by the teachers. Celebrations in the form of grand feasts are also organised for the little ones where all the dishes of their likings are cooked. Parents also pamper these cute ones on this occasion and take them out for outings and other fun activities.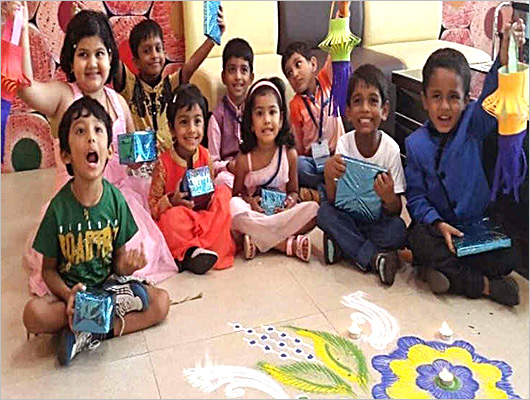 If you are staying away from your little ones in India then you can still cheer them up on the occasion of Children's Day. This online gift store boasts of a large variety of Children's Day gift ideas that can be sent to India. You can choose a number of gifts from here for the little angels who are away from you and missing you.
Children's Day Gifts

You can gift toy items to the little ones and many such attractive gifts are available on this online gifting portal. My Cute Doggy is a yellow coloured dog with black dots and wearing a red cap having a red string for drawing it around. There are also soft toys on this gifting site which will be loved by the children who are dear to you. The Tinker Bell soft pillow is like a soft book that contains a story from the adventures of the fictional character of same name. Many kids hampers have also been showcased here that contain various gift items like chocolates and school accessories. The Surprise the Little One hamper has school accessories like a lunch box and a water bottle as well as a toy car.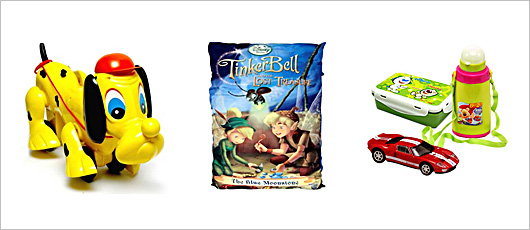 A variety of Barbie dolls can be found on this online gift store in the forms of Steffi Love dolls and accessories. The Simba Steffi Love Girls Princess Set consists of various accessories for dolls like a tiara, a wand and a pair of earrings. Back to school items contain various gifting options for kids which can be used as school accessories. The Cute Small Table has been made out of wood and has various images of sweet little cherubim. Delicious chocolates are a great favourite with kids and many such treats are available on this online gifting portal. The Gems Balls Hamper has a dozen Gems balls which have been placed in a rectangular blue jute box.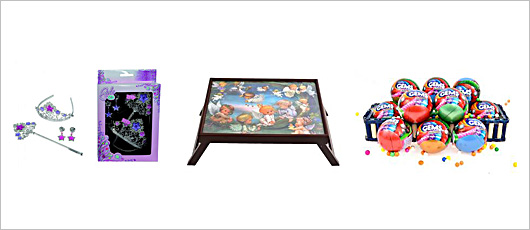 You can easily use the many gift items available here for sending gifts to India on the occasion of Children's Day. Your sweet darlings in India will love to receive such attractive gifts on their day of merriment and joy. There are a large variety of gifting options available here that can be used to send online gifts to India on various occasions like birthdays and Navratri.