Make The Bongs Smile With Bengali New Year Special Menu
The radiant round faces of every Bong would beam with a beatific smile on a Bengali New Year, usually celebrated on 14th April. The Bengali New Year gift ideas, the piquant meals, the probhat pheri processions in the morning, the Chaitra sale and the extraordinary fairs; all of these adds a specific beauty to the Poila Baisakh festival. Distance can never sunder the fellow Bengalis from each other as from whichever country one resides they can easily send gifts to India. Through this online gifting portal it is as simple as a child's play to send gifts to India from USA or from UK in this modern generation.

The most thrilling attribute of this Bengali New Year is it's authentic food platter for which every member of the family awaits. It is the exclusiveness of the Bengali cuisine that adds a spicy flavour to the first day of their new year. Let us get acquainted with this Bengali New Year special menu, try these out at home and make the Bongs smile wider. Here we bring before you, the best picks from the menu.

For breakfast it is customary to have Alu Dhonepata Tarkari which is the luscious fried potato dish which can be prepared with gravy or as dry both. It's subtle, plain but yummy flavour can be made accompanied by coriander leaves, onion and green chilli. Radhaballavi is the most prominent Bengali food and tastier as well. It is like a puffed bread stuffed with urad dal and can be served with aloor dum or cholar dal.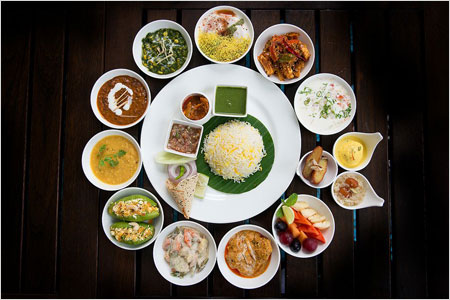 For lunch you can have Doi Fulkopi which is again a unique and mouth-watering Bengali recipe of cauliflower and curd. Mochar Ghonto is another fantastic dish on the Bengali menu which involves the efficient utilisation of vegetables like banana flower. The ingredients are banana flower, pea nut, bay leaves and other spices. For dinner there is Mishti Pulao that is a sweet saffron rice preparation immersed in ghee, cashew, raisin, pistachio. The Mishti Pulao is quintessential for a Durga Puja or a Bengali New Year celebration. Chholar Dal and Luchi is very close to the hearts of every Bong. It is a special gram dal prepared for ceremonial purposes. It is served with puri or the fried puffed bread.

Delicious desserts like Mishti Doi or the sweet curd are prepared to cool down your senses. The yogurt, milk and sugar are the basic ingredients of this dish. One sure has to think about mango lovers especially on the day of New Year. Surprise your guests with the yummy and fresh Mango Mousse made up of ripe mangoes, coconut cream and sugar. The milk cream cakes are baked and then immersed in sugar syrup to create the ultimate magic called Shor Bhaja. Komola Bhog is a slight variation of our most favourite Rasgullas. It is of orange colour which is made up of chhana and is stuffed with kesar and dry fruits. You can also include a box of sweet Komola Bhog while sending gifts to India, to give this day a Bong touch.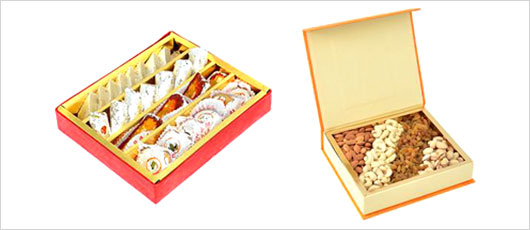 These as well as other special Bengali New Year dishes are sure to make this Poila Baisakh grand. Sending gifts for your family members and friends from this online gift store can prove to be the icing on the cake. Make these tasty dishes and send surprises for your loved ones to make the coming Nababarsha memorable.